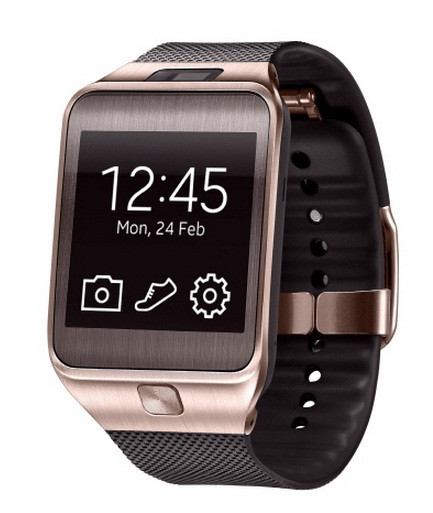 Samsung will release its next generation smartwatch dubbed Gear 3 in the second half of this year.
Samsung launched the original Galaxy Gear last year alongside the Galaxy Note 3 at an Unpacked event in Berlin. Following this, Tizen powered smartwatches, Gear 2, Gear 2 Neo along with Gear Fit were unveiled at the Mobile World Congress event in February.
Samsung bundled all the new wearable devices with its flagship smartphones such as Galaxy S5 and Galaxy Note 3.
Now, Korean Herald after speaking to industry sources reports that the Galaxy Note 4 is expected to be unveiled at the IFA 2014 trade show in September, when the Gear 3 is also likely to hit the shelves.
Samsung has reportedly scheduled the launch event for Galaxy Note 4 on 3 September. Besides this, the company will send out invitations for an 'Unpacked event' in the middle of August.
"Samsung is working on the next generation of the Samsung Gear 2, and it will be sold in a bundle package with the upcoming Galaxy Note 4," a source said.
The source failed to provide details about the new smartwatch but mentioned a SIM-enabled variant of the Gear 2 known as Gear Solo, is also expected which will fill the void between Gear 2 and Gear 3.
Samsung's SIM-enabled smartwatch has been rumoured for quite a long time. The standalone smartwatch, which will allow users to make and receive calls without being connected to a smartphone, is expected to be unveiled between June and July. However, there was no information about the mass production of the wearable device.
"Instead of rolling out the standalone smartwatch on a large scale, the firm will test-market the product by releasing a limited batch of the Galaxy Gear model equipped with the SIM card in July," added an industry source.
"Samsung is trying to shorten the release cycle since other rivals, including Apple and LG Electronics, are expected to roll out their own smartwatches," said Nam Dae-jong, an analyst at Hana Daetoo Securities.