The Koenigsegg Agera One:1 made its world debut at the 2014 Geneva Motor Show.
The Swedish firm claims their new model hypercar has a top speed of more than 273mph (439kph), making it the fastest production road car in the world – faster than both the Hennessey Venom GT (270mph) and the Bugatti Veyron Super Sport (268mph).
The Koenigsegg is called the One:1 because it has a power-to-weight ratio of 1:1 – it weighs 1340kg and produces 1322 brake horsepower (1340 metric horsepower).
The price hasn't been released yet, but Koenigsegg confirm all planned units of the One:1 have already been sold.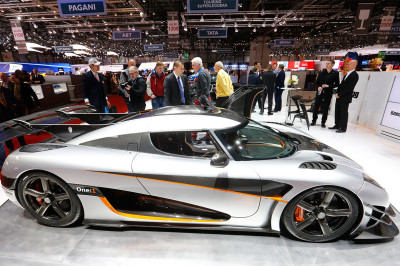 Swiss firm Rinspeed is giving Geneva Motor Show visitors a glimpse of the future, with their driverless car.
The Rinspeed XchangE electric powered autonomous driving concept car has reclining seats that can swivel round so that passengers in the front can turn round, lie back and watch movies on the 32-inch wide-screen TV in the rear, perhaps while enjoying a cup of coffee from the built-in Italian espresso maker.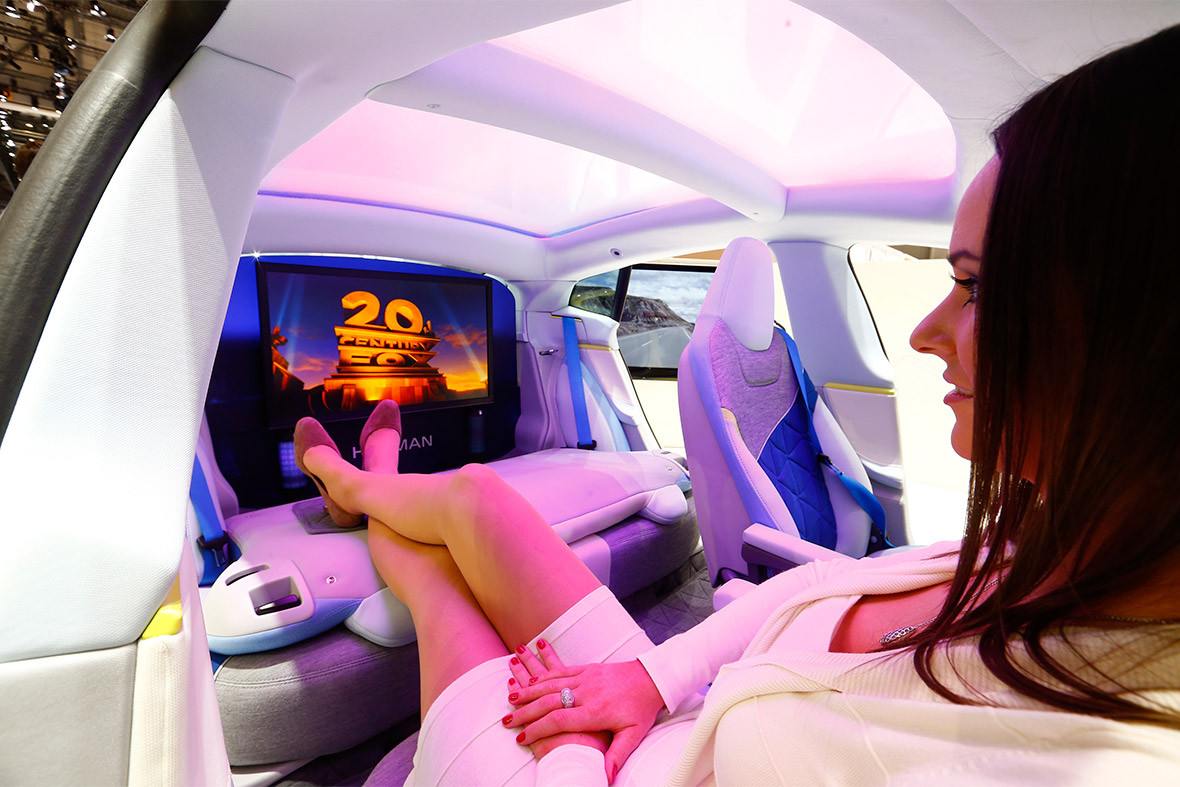 Among the other cars creating a buzz at this year's Geneva Motor Show were a new Maserati and Lamborghini's replacement for the Gallardo. In this gallery, IBTimesUK looks at some of the most exciting cars on show.