Girls at the Auto Salon

The Geneva Motor Show was not just about cars. Here is a look at the gorgeous women who turned themselves into second attraction for motor fans visiting the motor show.
Lamborghini Veneno: Profile
The Geneva Motor Show 2013, which is being held between 7 and 17 March, has unveiled a bevy of beautiful models from automakers across the world. The show saw the biggest names in car manufacturing to flaunt their new make. The competition to grab eyeballs was so fierce that every automaker tried to go one better than the other.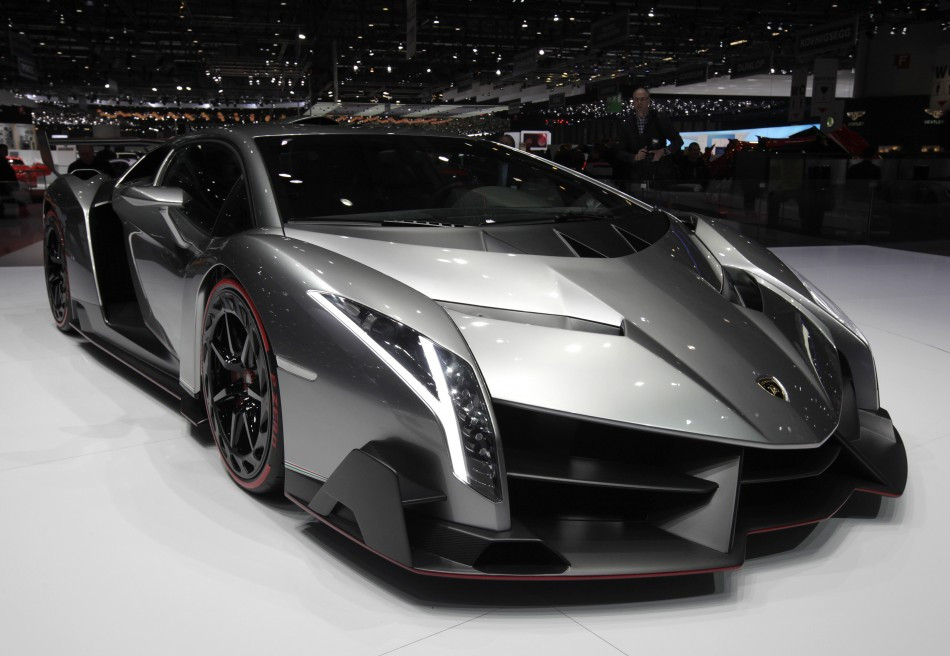 Ferrari, McLaren and Porsche came out with their expensive version of supercars at the international auto salon, but Italian luxury car makers Lamborghini had the last laugh by displaying their $3.9 million-plus-taxes Veneno to celebrate its 50th anniversary. And, just to trump its rivals for its novelty factor, Lamborghini announced it will make only three copies of it.
The street-legal race car, with a 6.5litre V-12 engine, will do 0-62mph in 2.8 seconds, with a top-speed of 221mph. The car is expected to slide out this year, but there is no specific release date available yet.
Rolls-Royce Wraith: Profile
(Courtesy: Shmee150, YouTube)
Iconic British car manufacturers Rolls-Royce rolled out their Ghost-based coupe Wraith, with the company claiming its latest model to be the most dynamic and powerful car to have come out of their stable. Powered by a 6.6litre V-12 engine, the car can accelerate from 0-60mph in 4.4 seconds, with a top speed of 155mph. The stats are impressive considering the car weighs 2360kgs/5203lbs.