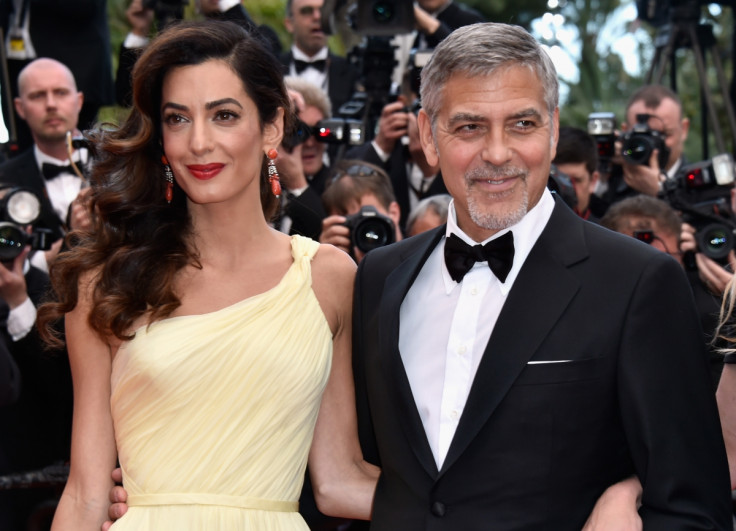 George and Amal Clooney are ramping up their efforts to help Syrian refugees by putting 3,000 children through school in neighbouring Lebanon.
The Hollywood actor and the human rights lawyer, who launched The Clooney Foundation for Justice in 2016, have partnered with tech giants Google and HP to open seven schools. They believe education is the key to changing lives and preventing the children from becoming a "lost generation".
"We don't want to lose an entire generation because they had the bad luck of being born in the wrong place at the wrong time," the power couple said in a statement.
"Thousands of young Syrian refugees are at risk – the risk of never being a productive part of society," the couple added. "Formal education can help change that."
The Clooney Foundation for Justice Foundation has committed to a £2.5m ($3.25m) donation, which will pay for transportation, school supplies, computers, content, curriculum and teacher training. HP will also donate a $1m technology grant.
Max Gleischman, a spokesman for the Clooneys' foundation, confirmed the organisation had opted to use the public school system rather than investing in private schools operated by SABIS, an international company that prepares students for college and high school exams.
Nearly 500,000 children have sought refuge in Lebanon since the civil war and Isis militants seized territory in Syria and Iraq. Human Rights Watch estimates that more than 250,000 are currently out of school.
Lebanese Minister of Education Marwan Hamadeh said Lebanon was "profoundly grateful" for the support.
"The Government of Lebanon is profoundly grateful to the leadership of George and Amal Clooney and the Clooney Foundation for Justice, " he said in a statement. "We are delighted the Clooney Foundation has decided to support our efforts to open the doors of more public schools to ensure we can offer every child currently living in Lebanon a free education."