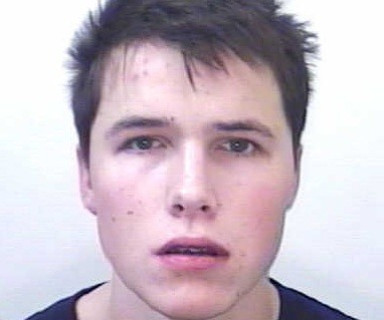 A "brash and arrogant" public schoolboy from Taunton has been jailed for four years for raping a 17-year-old girl at a mansion party.
George Gray, son of senior Royal Marines officer Colonel Mark Gray MBE, was sentenced at Truro crown court yesterday after being found guilty in a four-day trial.
The 19-year-old was one of 170 guests attending an 18th birthday party in a £3 million mansion. Gray and the victim went downstairs alone to a swimming pool and gym area.
Gray then led his victim into a bathroom, locked the door and raped her. The court heard that she told him to stop, and he put his hand over her mouth to suppress her protests.
His victim immediately told friends she had been attacked and raped, and Gray was arrested by police shortly after they spotted him staggering to a friend's house.
The teenager, who attended the £3,800-a-term Truro School in Cornwall, denied the charges against him.
However Judge Mr Justice Burnett told the defendant: "You have shown no remorse and consider yourself to be a victim in all this.
"You did come across in the witness box and to a number of witnesses as brash and arrogant."
After the hearing, detective superintendent Ian Pengelly said: "We welcome today's sentence which followed the conviction of George Gray of what was an extremely serious sexual assault on this young student.
"The fact that Gray put his victim through the ordeal of giving evidence added to her distress and we would like to acknowledge her courage throughout the investigation and subsequent trial.
"The victim's strength of character has shone throughout this entire process and she is extremely satisfied and relieved with the jury's verdict.
"It has been a very traumatic time for her and her family and hopefully this result will help to bring closure for them all."
Gray's parents were present throughout the trail. His father saved around 20,000 lives in 1993 when he prevented an attack on a dam in Croatia.