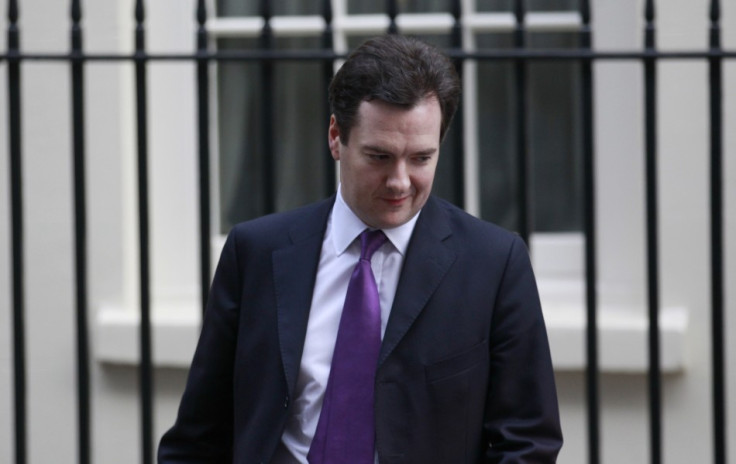 George Osborne, the Chancellor of the Exchequer, made alarming predictions as he admitted that the estimates he made just eight months ago were in tatters.
Due to the continuing eurozone debt crisis and the lack of growth both in the EU and domestically, Britain will have to borrow and £112 billion more over the next four years than originally predicted.
By the end of this parliament, when Mr Osborne promised that he would have balanced the books, Britain's borrowing will be nearly double that of his initial prediction back in March earlier this year.
The Chancellor said that although the Office of Budget Responsibility (OBR) did not predict that the UK would enter a recession, the likelihood of a eurozone recession may make that prospect an inevitability.
The OBR said that growth in the UK next year would be 0.7pc but would then improve to 3.0pc in 2015. Nevertheless, having radically changed predictions already this year, forecasting the economy in five years has become a luxury no longer realistically possible to a chancellor severely blinded by matters out of his control.
Although Mr Osborne is sticking with Plan A, which means no increased borrowing, he did confessed that he would use the nation's savings, such as pension funds, to pay for infrastructure projects such as hospitals and schools.
Mr Osborne, who spoke to MPs with a sore throat for 48 minutes, said that he would reduce unemployment to 6.2pc by the end of this parliament by investing £1 billion into youth unemployment and make it easier for employers to hire and fire new staff.
Other announcements included:
Under the National Loan Scheme, the government will underwrite £20 billion which banks will be able to loan at cheaper interest rates to small and medium size businesses.
The fuel duty, which was set to raise 3p in January has been scrapped for now, and the bank levy has also been increased to 0.088pc which will take effect in the new year.
Furthermore, that he would cap public sector pay increases to 1pc and freeze tax credits until 2013 and has brought forward the increased retirement age to 2026 where state pensions will come into effect at 67 as he further looks for the money to pay for his new schemes.