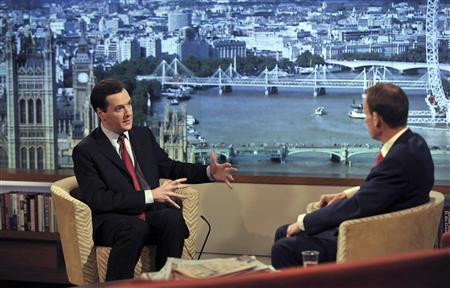 Chancellor George Osborne looks likely to raise Capital Gains Tax when he announces his Emergency Budget tomorrow, despite a campaign by Conservative backbenchers to drop the idea.
The proposal was not in the Conservative manifesto ahead of the election and originates from the Liberal Democrat side of the new coalition government.
Some amongst the Conservative backbenchers, including former minister John Redwood, have spoken against a rise in capital gains tax saying that it would destroy the incentive to entrepreneurship.
Currently Capital Gains Tax stands at 18 per cent while Income Tax can be as much as 50 per cent. Mr Osborne said a change was needed to prevent people classifying their income as capital gains to avoid higher taxes.
Despite the expected hike in Capital Gains Tax it is possible that there will be a slight watering down of the proposals by, for example, exempting the elderly from the rise.
It is believed that Mr Osborne's budget will be aimed at raising taxes by around ten billion pounds and cutting government spending by forty billion pounds.
Speaking on the BBC's Andrew Marr Show yesterday Mr Osborne said, "As a new government we have inherited a truly awful financial situation.
"No incoming chancellor has ever faced a set of public finances like this. And unless we take the determined and concerted action to deal with that then I am afraid we will find our country on the road to ruin. We will find higher interest rates, businesses going bust, unemployment rising and our living standards declining.
"I am not prepared to put up with that. I'm absolutely clear Tuesday's got to be a moment when Britain looks itself in the face and says we are going to deal with the problems of the past, we are going to pay for the bills of the past and we're going to plan for a brighter future. And that's what this Budget is about."