Georges St-Pierre wants his last UFC fight to be against the lightweight champion Conor McGregor, according to boxing coach Freddie Roach.
St-Pierre, who has a 25-2 record in MMA, confirmed his return to the UFC in February after over three years away from the sport in what became one of the biggest stories of the year.
The Canadian was later announced to face Michael Bisping for the middleweight title. For St-Pierre, who aims to cement himself as the best of all time in his second UFC run, he is already targeting another opponent according to Roach, who has worked in the 35-year-old's camp for years.
"With the last fight, we're hoping for it to be Conor McGregor," Roach told Fight Hub TV. "Who wouldn't want that fight? I mean it's a big fight."
"We'd have to maybe cut weight, meet in the middle somewhere, but there's long negotiations that could still happen, of course. But who wouldn't want that fight?"
It is not the first time someone from the former welterweight champion's camp has proposed a fight with the Irishman. Before the fight with Bisping was confirmed, coach Firas Zahabi revealed that he wanted "GSP" to have an epic return fight, with McGregor being one of the candidates.
Zahabi believed it was a fight that "even non-MMA fans would watch", however, with McGregor taking time off as he awaits the birth of his child, a bout was not possible at least in the near future.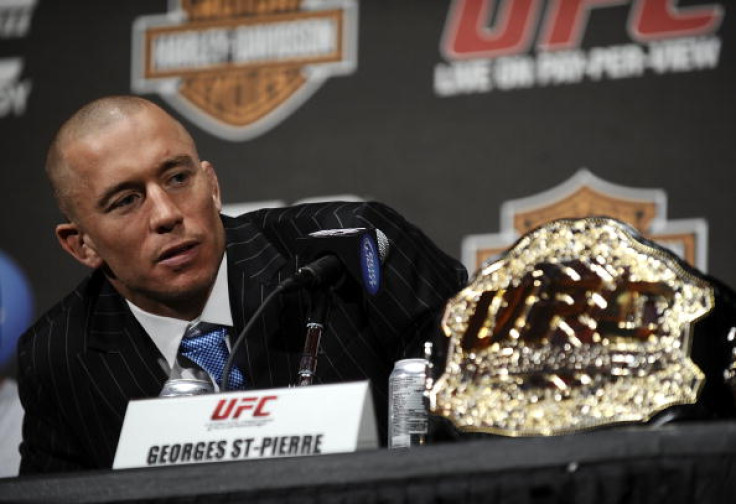 Roach also talked about St-Pierre's fight with "The Count", which has been criticized by many associated with the UFC for hijacking the middleweight division.
"That was the fight that was offered to us, through Dana [White]," he added. "[He asked us] 'do you want him [Bisping]?' And we all thought about it, and we all said yes."