Georges St-Pierre has revealed that the main reason behind his UFC comeback is to make history and cement himself as the best fighter of all time.
The Canadian returned to the company after three years and it was soon announced that he would face Michael Bisping for the middleweight title.
St-Pierre, who has a 25-2 record in MMA, is regarded as one of the best fighters of all time, having dominated the welterweight division as champion and remaining unbeaten from 2007 until 2013 when he vacated his belt as he needed time off.
However, while the 35-year-old is undoubtedly the best welterweight of all time, there are many other candidates for "the greatest fighter of all time" moniker such as Anderson Silva, Fedor Emelianenko and Jon Jones.
Therefore, St-Pierre is hoping that by the time his second run in the UFC is over, he would have made history and cemented his legacy as the best of all time.
"I'm back for one reason, I want to make history," he said on The MMA Hour. "I'm going to be 36 years old when I'm going to fight, and it's all going to depend on what's going to happen and how it's going to happen."
"I have no desire to fight until I'm 40-something years old. These are my last fight few that I'm going to do, and I want to pick them very carefully. And when I say carefully, I [mean] that I want to make the biggest fights possible.
"The fights that are going to cement my legacy as the best of all time. And that's what I want to do, I want to make history. And maybe I'm going to fail, but at least if I fail, I'm going to have no regrets when I'm going to be 50 years old."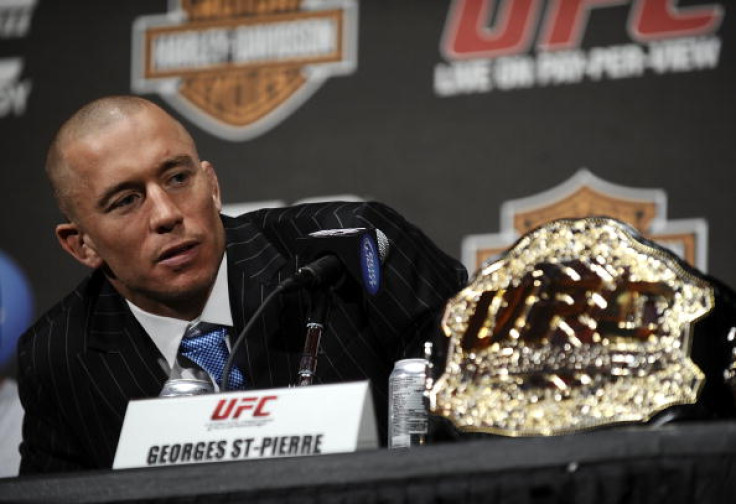 One of the ways St-Pierre can achieve that goal is by beating Bisping as a win over the Briton would make him just the fourth UFC fighter to win title belts in two different divisions.
Another would be possibly fighting in a third weight class in the lightweight division in a dream match with Conor McGregor, while some are expecting the super fight fans have wanted for years to take place between him and Silva. However, "GSP" is not overthinking things as he states that "it never happens the way you want."
"Who will be the man that, if I beat (him), it will cement my legacy to be the best of all time?" he added. "Who will it be, the man that will have the highest stock? What will be my next move to do something that would not be seen before? That's going to depend. So we don't know. We can have an idea or speculate, but we don't know."