'Match made in heaven': Stephanie McMahon would love to add UFC star Ronda Rousey to WWE
Rousey made headlines when she appeared at WrestleMania 31 in 2015.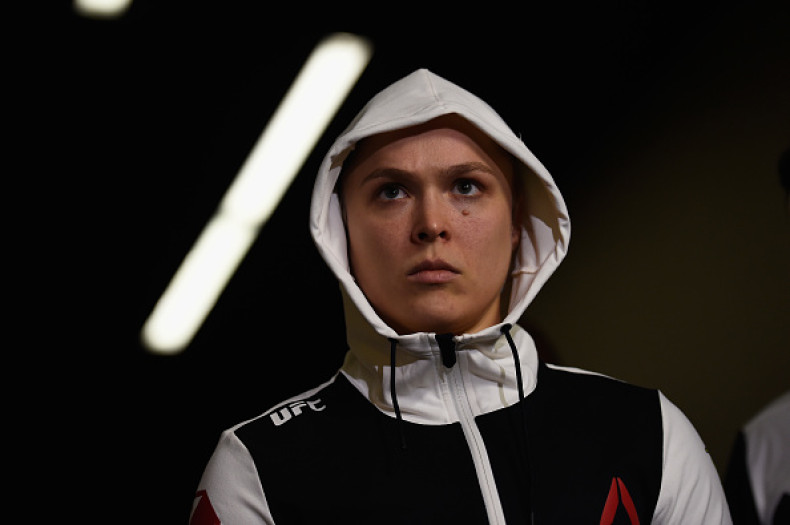 World Wrestling Entertainment's (WWE) chief brand officer Stephanie McMahon has revealed she would "love to" add Ronda Rousey to the promotion on a permanent basis.
The 30-year-old American suffered a defeat at the hands of Amanda Nunes with the fight lasting only 48 seconds at UFC 207 in December 2016. She suffered her first career defeat at the hands of Holly Holm at UFC 193 in November 2015, which saw her lose the UFC women's bantamweight title.
UFC president Dana White, who consoled Rousey for 45 minutes after her defeat to Nunes, believes the former UFC champion's failure to compete at the top has forced her to end her time inside the octagon. In November 2016, White even backed Rousey to have a successful career in acting after retiring from the UFC.
Rousey is yet to break her silence over her future at UFC as there are no talks of a fight anytime soon. The UFC star made headlines when she appeared at WrestleMania 31 in 2015 alongside The Rock and McMahon believes it will be a match made in heaven if the "Rowdy" decides to join the WWE.
"I would love to add Ronda Rousey. I know that she loves WWE and we certainly love her, so it would be a match, no pun intended, made in heaven. So hopefully one day we'll have that opportunity," McMahon told ESPN.
When asked if there has been any contact with Rousey over the possibility of her joining the WWE, McMahon said: "Not recently." It is still not clear whether the former wants to return to the octagon for another fight with the UFC.
Meanwhile, Rousey has hired strength and nutrition specialist Dan Garner as her coach, dropping a hint that she is considering a return. The news was confirmed by Garner on his official Instagram post.
"Wanted to give a good welcoming post to Ronda Rousey who has just recently joined the team, and is all set for the comprehensive nutritional programming process with myself. Excited to have her on board and to accomplish some great things with her this year. Let's go!" Garner wrote on his Instagram page.