Georginio Wijnaldum says Liverpool 'can compete for the title' this season
Liverpool are still looking for their first league title win since 1990.
Liverpool can challenge for the Premier League in the upcoming 2017/18 season, according to midfielder Georginio Wijnaldum.
Despite an impressive start last season with nine wins in their first 13 league games, Liverpool eventually dropped too many points and finished their campaign in fourth place with 76 points — 17 points off champions Chelsea.
The Reds have not been too busy this summer transfer window either with Mohamed Salah and Dominic Solanke being their only two notable signings.
However, like manager Jurgen Klopp, Wijnaldum is not worried and believes his side still have more than enough quality to win a first league title since 1990.
"I won't say that we can immediately win the title, but I think we have a squad who can compete for the title," the 26-year-old said, as quoted on FourFourTwo.
"I'm confident that we will not make the same mistakes like last season. I have the trust and confidence.
"Last season we started well, but in January and February we had a lot of bad results and that's why we didn't play in the competition for the title. I think we have a good base and we need to keep the things that went well."
Part of the reason Liverpool struggled to maintain their title pursuit were their results against the teams below them.
Despite having the best head-to-head record against their top six rivals, Klopp's men dropped points against teams in mid-table and in some cases, relegation-threatened teams.
Wijnaldum believes Liverpool should follow the example of Chelsea by getting consistent results even if the football is not always beautiful.
"We must read the games better," Wijnaldum added. "What do you need to win? You don't always have to win beautiful. I think Chelsea is a good example. Last season they were the best team. They knew what they had to do. That's what we needed to do."
"We must make sure we learn from the past and do it this season."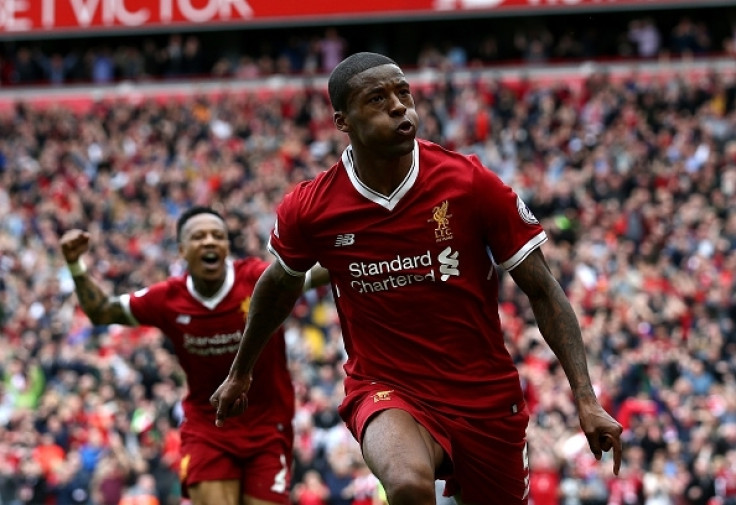 © Copyright IBTimes 2023. All rights reserved.