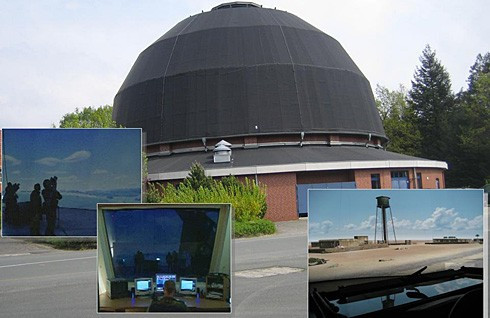 Cassidian -- the defence and security division of EADS -- has been tasked to improve the German Army's STINGER air defence training systems.
The primary role of the dome simulators -- currently housed at the Fassberg and Todendorf military bases -- is to train German soldiers how to use the STINGER/Fliegerfaust 2 air defence system.
Under a new contract with the German Federal Office of Defence Technology Procurement, Cassidian will be expected to radically improve the training options and scenarios available in the STINGER dome training simulators.
In a statement today Cassidian representatives highlighted their intention to modernise the training simulators by adding a new high performance picture and sound generator, thus allowing soldiers to be trained in a 360 degree virtual environment.
Additionally the company stated that by adding a full digital multichannel projection system that will project up to 20 metres in diameter throughout the dome, the simulators will be able to offer multiple new landscapes and scenarios including smoke, vehicles and enemy forces.
The new simulators are currently estimated to be fully upgraded and functioning by the end of 2011.