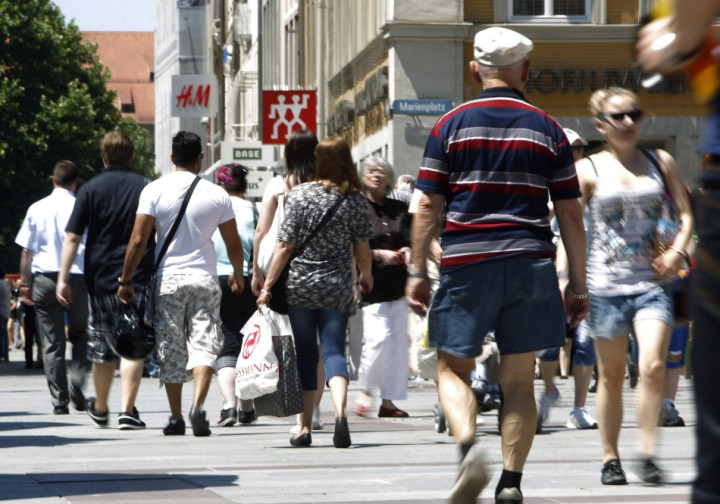 German consumer confidence will rebound in February boosted by higher income expectations and stable labour market conditions, according to a survey by the Nuremberg-based market research group GfK.
The consumer confidence index is projected to inch upwards to 5.8 in February as against the revised measure of 5.7 in January beating analysts' forecast of 5.7 percent.
A gauge of economic expectations rose to minus 11.3 points in January from minus 17.9 in December whereas a gauge of income expectations climbed to 36 from 21.2 and an index measuring willingness to buy jumped to 35.3 from 20.1, according to the survey.
"The present calm situation on the financial markets has evidently caused German consumers to be more confident again at the start of 2013," said GfK in a statement.
"Despite a difficult fourth quarter, consumers are expecting a gradual revival in the economy over the course of this year".
The country's labour market remained robust with unemployment rate at 6.9 percent in December, the lowest levels recorded in the post-reunification Germany. Unemployment rate is expected to fall further once the economy began to improve in the course of 2013.
A data from the Federal Statistical Office showed an increase of over two percent in retail sales in 2012. Another recent indicator, the ZEW investor confidence index has risen sharply indicating a bounce back for the Europe's largest economy.
The GfK consumer confidence index is based on the responses from nearly 2,000 households on their expectations about the wages and the state of the economy as a whole in the coming months, as well as their willingness to spend money.
The German economy is expected to grow at a rate of 0.4 percent in 2013 as against the contraction witnessed in the final three months of 2012. This is against the 0.7 percent growth recorded last year and three percent growth in 2011.