Chelsea manager Roberto Di Matteo has lauded the potential of new signing Marko Marin to thrive in the Premier League ahead of his move to Stamford Bridge in the summer.
The 23-year-old attacking midfielder has agreed to move to the west London club from Werder Bremen at the end of the season, with a fee in the region of £7m believed to have been agreed between the two clubs.
Marin has scored eight goals in 83 appearances for Werder Bremen since joining from Borussia Monchengladbach in 2009, but has found first-team opportunities limited in the current campaign and is struggling to make Germany's squad for Euro 2012.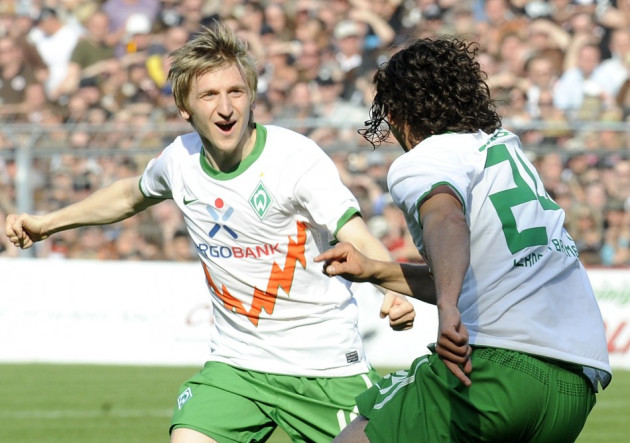 And Di Matteo, who is contracted as Chelsea's interim manager until the end of the season, believes Marin could prove a key player in the club's revival.
"He's a German international. A skilful, talented player. He will certainly add some different qualities to this team," Di Matteo told a press conference ahead of Chelsea's match against Newcastle on Wednesday night.
"He's been signed for next season. He can play a few different roles. He's an attacking player with creativity but I think it also depends in the way the team will play."
Marin is reported to have spoken with Bremen team-mate Claudio Pizarro, who spent two seasons at Chelsea between 2007-09, before finalising his move to Stamford Bridge.
"It fits perfectly for me, otherwise I would not have sought this move," Marin is quoted in the Telegraph. "Above all, Chelsea's play is based a lot on wide men. I had good talks with Di Matteo and I hope he stays.
"I have done my research (by speaking to Pizarro) but I'm not afraid, it's the perfect step for me," he added.