Germany: Deadly flash floods leave Braunsbach buried under rocks, trees and car wrecks
Three people have been killed in floods in the south-western German state of Baden-Wuerttemberg on Sunday (29 May 2016), and a young girl was killed by a train as she sheltered from the rain under a railway bridge in Schorndorf, near Stuttgart.
Residents of the south-western German town of Braunsbach have started to remove rubble and mud from their streets and homes after flash floods over the weekend. Following heavy rainfall, two streams burst their banks, unleashing floodwaters that damaged houses and left streets strewn with rocks, shattered wood and twisted cars.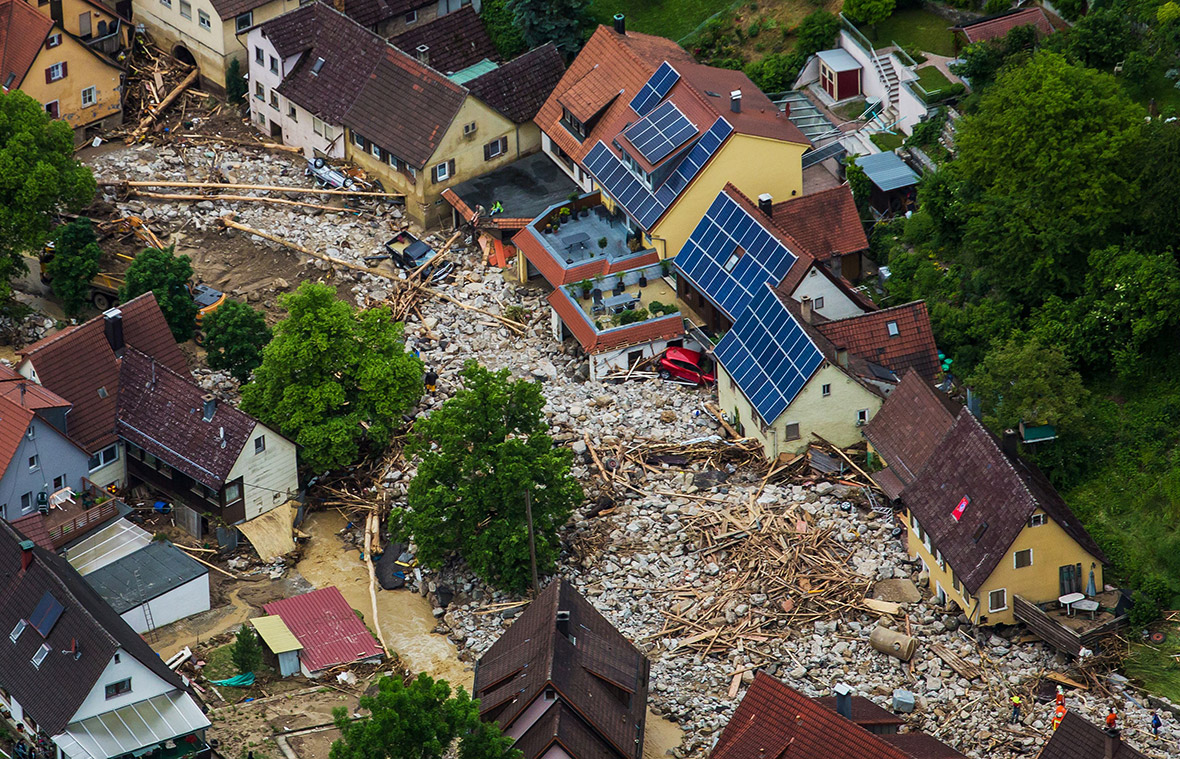 Braunsbach resident Steffi Gueldenboth told Reuters: "Someone came over and said that the market square was under water. We quickly went down, but then we couldn't reach the houses anymore, the water flooded the streets two or three metres high, cars swam by, some of them with people inside.
"But as far as I know nothing happened to them, there is no one injured, that's the most important [thing]."
Gueldenboth owns a house near the market square with a doctor's practice located downstairs, which was completely destroyed, she said. "The bed, the equipment, the drawers, everything is chaotic, of course there are tree branches in there, it has all been destroyed. It goes up the walls, it's all destroyed. Everything has to be replaced," she said.
Ortwin Wolf, owner of a local house equipment and appliances business, estimated the damage to his property of around one million euros. "One building was completely destroyed and here everywhere we have fundamental damage, structure, basement, all destroyed," he told Reuters.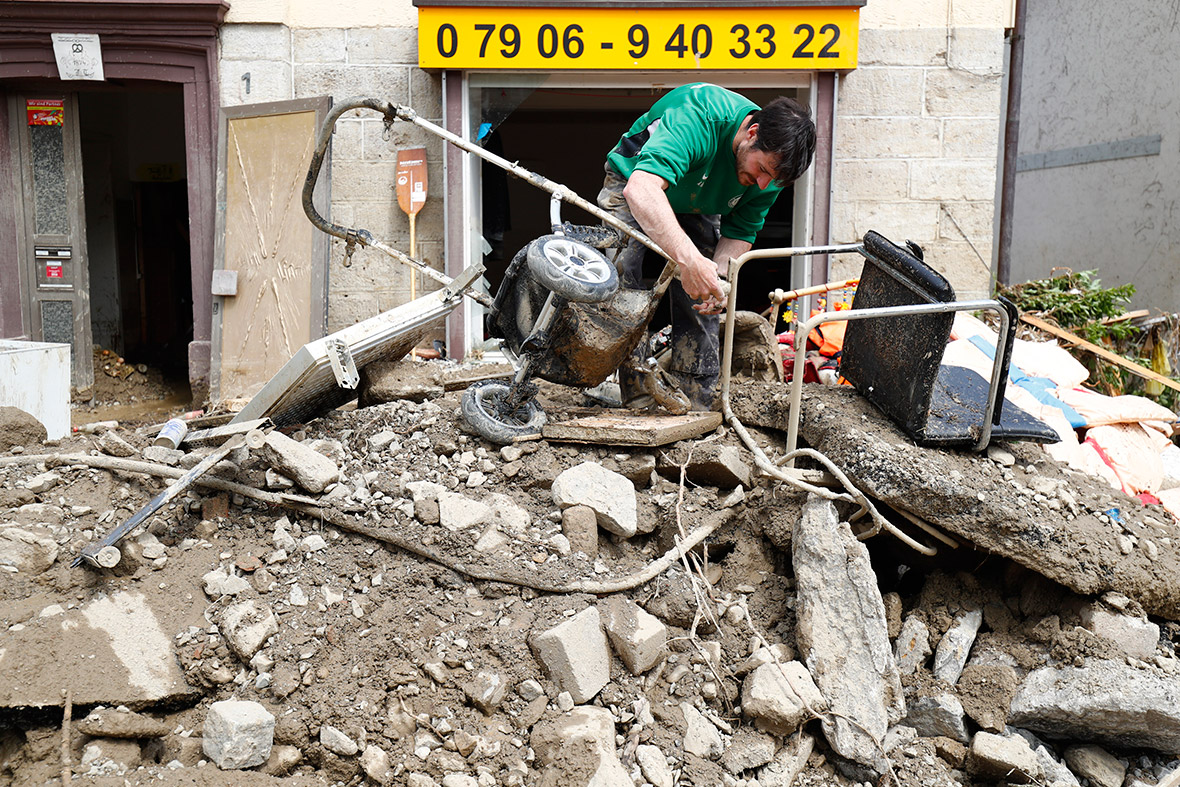 Elsewhere in Baden-Wuerttemberg, local police said a 13-year-old girl who was probably seeking shelter under a railway bridge was hit and killed by an Intercity train. In Weissbach, near the city of Heilbronn, a man who was around 60-years-old died in an underground car park which filled with water before he was able to escape, said Carsten Dehner, a spokesman at Baden-Wuerttemberg's interior ministry.
In the town of Schwaebisch Gmuend, a firefighter and a man he was trying to rescue were sucked into a flooded underpass. Both men were presumed dead, though their bodies hadn't yet been recovered on Monday (30 May), police said.
Much of Germany and Europe experienced heavy rainstorms over the weekend. Lightning strikes in northern France and south-west Germany left nine people seriously hurt.