Firefighter and 13-year old girl dead after storm and flooding in south Germany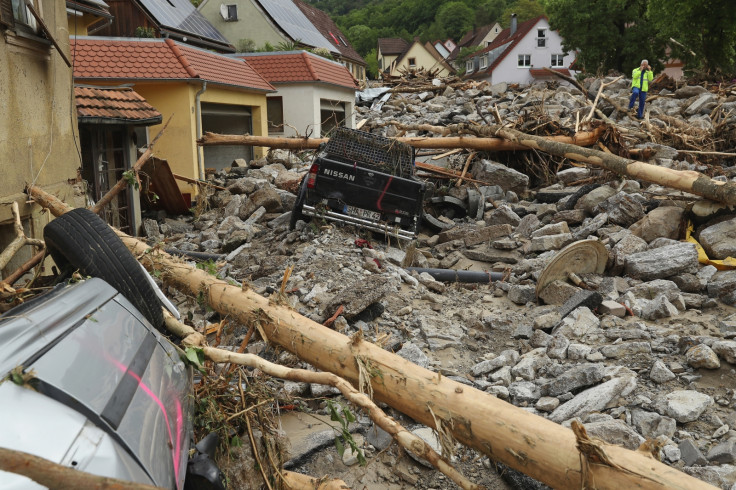 At least four people have been confirmed dead in the flooding caused by storms and torrential rain in parts of Baden-Wuerttemberg state in Germany. The victims include a volunteer firefighter, who was trying to save someone near the town's railway station, according to city officials. The person he was attempting to rescue also died, said state interior ministry spokesman Carsten Dehner.
Elsewhere in the state, a 13-year-old girl, who police say was probably sheltering from the rain under a railway bridge, was struck by an intercity train. A 12-year-old boy who was with her was unharmed, but is receiving psychiatric support after the incident.
Another victim, around 60 years of age, was found dead in a flooded underground car park in Weissbach, near Heilbronn following heavy downpours. Reports say that the man was unable to escape when water quickly engulfed the garage.
Storms and torrential rain have caused chaos in parts of south-west Germany, with pictures showing cars being washed away by swirling floodwater. For some areas, it was the worst flooding seen in two decades.
Parts of an Audi factory in the town of Neckarsulm were under water, halting production at the facility, a spokeswoman for the company said. It is not yet known when production will resume.
Around 7,000 firefighters, police officers and rescue workers have been dealing with more than 2,200 incidents, according to Baden-Wuerttemberg authorities. The heavy rain on Sunday evening and overnight into Monday meant several people had to be plucked to safety from their cars.
German news agency DPA also reported a house was destroyed and others damaged in Braunsbach after a river broke its banks.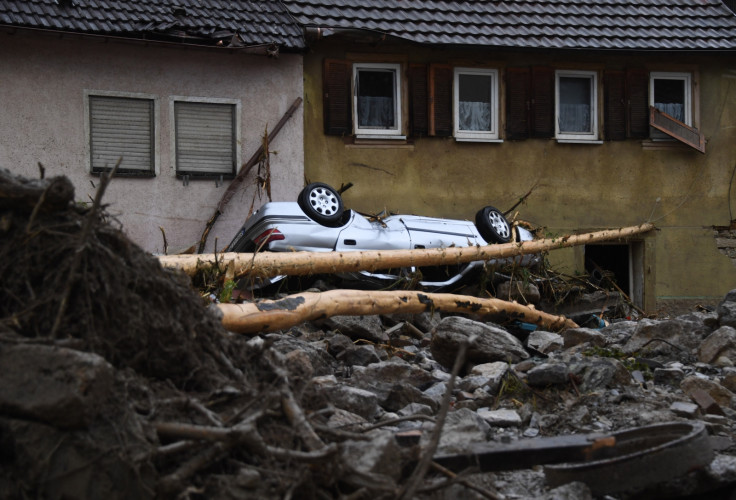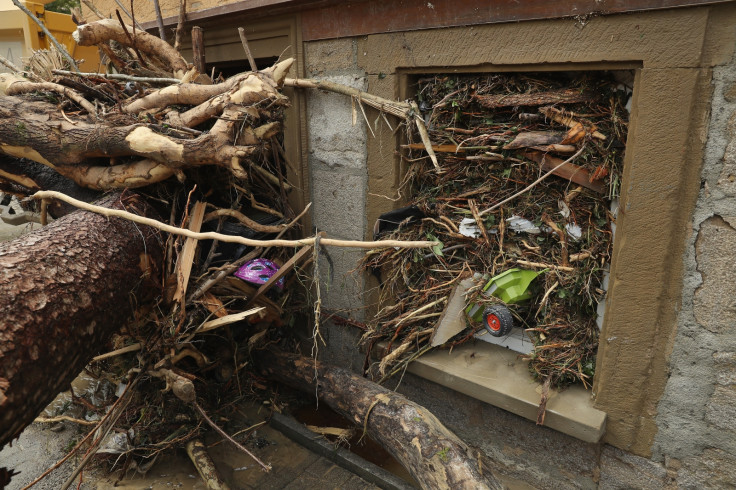 Officials in one part of Schwaebisch Hall district said there had been more rain in a few hours than normally falls in several months. Some areas saw rainfall of more than 100 litres per square metre. A meteorologist at the German Weather Service said the unusually slow movement of the rainstorms had led to the severe flooding. "The unusual thing about yesterday was that we were in a situation of relatively low pressure," Martin Jonas said. "For that reason, the intensive downpours stayed above the same areas for a relatively long time."
Videos and photos posted on social media showed cars being carried away by the current. One vehicle appeared to slam into the side of a local business as it was swept away by a deluge of murky water.
According to other German media, floods in Baden-Wuerttemberg, southern Germany provoked the evacuation of hundreds of residents. Moreover, there were reports about the rescue workers injured while on a mission. In the city of Ulm, the federal police reported 500 emergency calls in a single night.
© Copyright IBTimes 2023. All rights reserved.