Germany has declared a second disaster area after heavy rain caused more flooding, devastating the towns of Triftern and Simbach am Inn in southern Bavaria. At least four people have been killed in the floods. Firemen found three women in the basement of a flooded house in the town of Simbach am Inn, and emergency services found a drowned woman hanging over a tree trunk in a stream in the nearby village of Julbach, police said, adding that her house had apparently collapsed.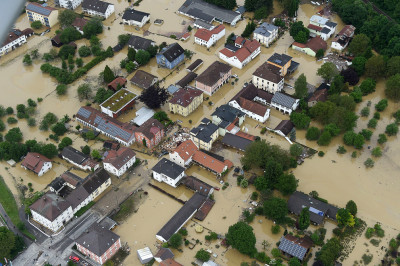 A resident of Simbach am Inn told Reuters: "The water came so fast, it was up at the first floor within five minutes. We saved ourselves by going into the attic and attached red cloths to a broom-handle and waved out of the window for people to come and get us, and after about three hours my grandson climbed on to the roof and the helicopter then reacted."
At least two people are missing in the district of Rottal-Inn. "We're expecting the worst," police spokesman Michael Emmer said, adding divers were searching for those missing. Weather forecasters said more rain was expected in the region on Thursday (2 June), further complicating the rescue works.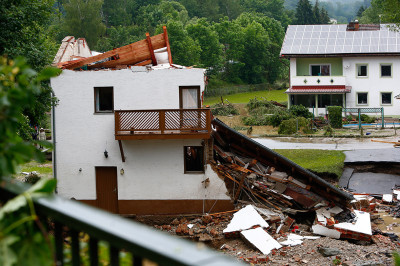 Earlier this week, three people were killed in floods in the south-western German state of Baden-Wurttemberg and a young girl was killed by a train as she took shelter from the rain under a railway bridge.
Floods have also devastated regions across France — in some areas, the worst seen in a century or more. The Seine river overflowed its banks, one French town was evacuated, travellers trapped on a submerged highway had to be rescued by soldiers, and boat cruises in Paris were cancelled.
Meteorologists said more bad news is coming — the waters are expected to keep rising for days.