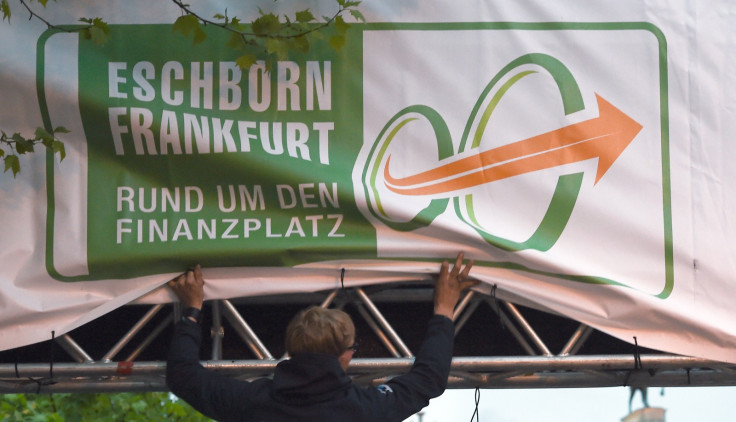 Police in Germany have foiled a planned Islamist terror attack that may have targeted Frankfurt's May Day cycle race.
A couple with suspected Salafist militant links was detained after the husband was seen buying large amounts of bomb-making chemicals. The race was later cancelled as a precaution.
A search of the couple's home in Oberursel, near Frankfurt, yielded an automatic assault weapon, 100 rounds of live ammunition, a canister full of petrol, and chemicals commonly used to prepare home-made explosives, public prosecutor Albrecht Schreiber told reporters.
The 35-year-old man has dual Turkish-German citizenship and a criminal record, said police.
The man's Turkish wife, 34, was also arrested, and two young children found in the couple's home are being cared for by social services.
"Investigations by the police indicate that we have been able to prevent a terrorist attack," Peter Beuth, the interior minister of the region of Hesse, told reporters. "This incident shows that we must all remain very alert."
Suspicious purchases
Police decided to detain the man after he was seen using a false name to buy a suspiciously large amount of hydrogen peroxide.
He was also seen walking along the route of the May Day cycle race, which attracts thousands of spectators and participants each year.
"Suspicions were heightened in recent days by the fact that the accused was observed in the area where tomorrow's cycling race will take place," Schreiber told reporters.
"The result of the raid shows that our suspicions were confirmed.
"I want to emphasise that an attack was prevented, but it will have to be seen whether a concrete attack against tomorrow's cycle race was planned."
When asked if police had suspected the duo may have been planning a similar attack to the 2013 Boston Marathon bombing, police chief Stefan Mueller said: "Clearly since the Boston Marathon these security concerns have been part of the considerations of how to deal with that [danger] before every marathon race in Germany - and that is also valid for cycle races."
Germany's Die Welt newspaper identified the pair by their first names Halil and Senay D, and alleged that Halil had links to Islamist circles in Frankfurt and to terror group al-Qaeda.
Germany's BfV domestic intelligence agency estimates that around 450 people from Germany have travelled to Syria and Iraq to join Islamist extremists.