Germany prepares pomp for Charles III's first foreign trip
During his three-day visit, Charles will become the first monarch to address the German parliament.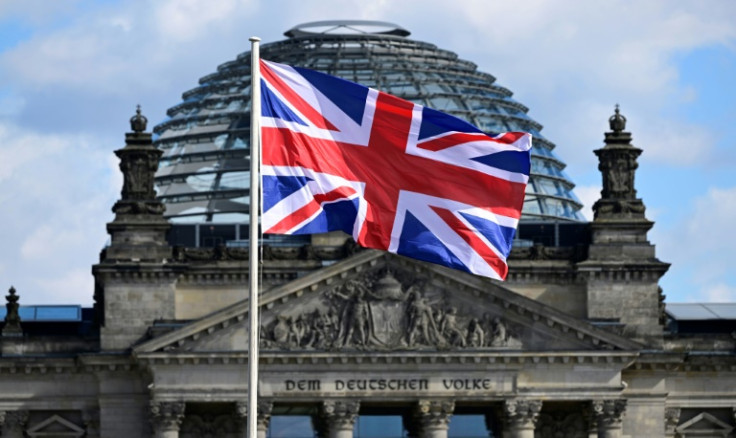 Britain's Charles III will arrive in Germany on Wednesday for his first state visit as king, after a planned trip to France was postponed in the face of political protests.
British Union Jack flags have been raised along Berlin's central Unter den Linden avenue, which leads to the Brandenburg Gate, in anticipation of the monarch's arrival.
German President Frank-Walter Steinmeier and German first lady Elke Buedenbender will welcome Charles and Queen Consort Camilla with military honours at the famous landmark, the first time it has provided a backdrop for receiving a state guest.
During his three-day visit, Charles will become the first monarch to address the German parliament, with a speech on Thursday, before travelling to the port city of Hamburg on Friday.
The decision to call on close neighbours first is widely seen as an attempt to build post-Brexit bridges, with Steinmeier calling it "an important European gesture".
"This visit early on underlines the close and heartfelt friendship between our countries and our citizens," he said.
The German public will get a chance to come face-to-face with the royal couple at the Brandenburg Gate on Wednesday, although with space for only around 1,500 spectators, well-wishers have been advised to turn up early.
"The British royal family garners a lot of interest" in Germany, said Michael Hartmann, a sociology professor at Darmstadt Technical University, noting the bestseller status of the autobiography by Charles's son Prince Harry.
The fascination with the House of Windsor has not dimmed since the death last year of Elizabeth II, Hartmann told AFP.
The late queen first visited Berlin in 1965 when the city was divided between a capitalist West and communist East, a trip that was seen as a key step in postwar reconciliation.
Following Wednesday's welcome ceremony, Charles and his wife will travel to Steinmeier's Bellevue Palace, where he will host a state banquet in the evening.
On Thursday, Charles will speak to Chancellor Olaf Scholz and meet refugees recently arrived from Ukraine.
Steinmeier and the royal couple will then visit a British-German military unit as well as an organic farm in the surrounding state of Brandenburg.
In Hamburg on Friday, the king is due to tour a renewable energy project, as well as have another opportunity to meet with the German public.
According to the British Embassy in Berlin, Charles has already visited Germany 40 times.
"We will always be friends, partners and associates," the then-Prince of Wales told the Bundestag in 2020 switching between English and German.
Charles' command of German may be a nod to the British royal family's roots in Germany notably through Charles's great-great-great-grandfather Albert of Saxe-Coburg and Gotha, queen Victoria's husband.
The royal couple will stay next to the Brandenburg Gate at the famous Adlon Hotel, which has regularly played hosts to celebrities passing through Berlin.
Police in the capital will be out in force for the visit of the British royals. Around 1,000 officers will be deployed on Wednesday and Thursday to ensure security.
Charles was initially supposed to travel to France before heading immediately to Germany, but his trip was postponed in the wake of violent pension reform protests.
The visit was intended to highlight warming Franco-British relations but will now have to wait for another date.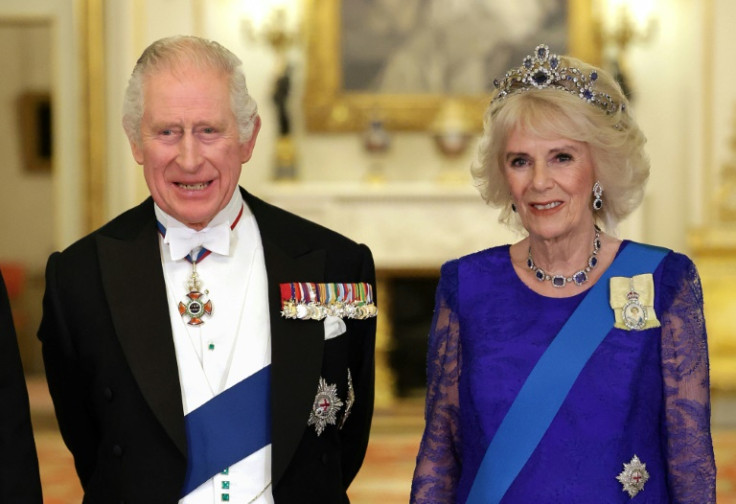 © Copyright AFP 2023. All rights reserved.