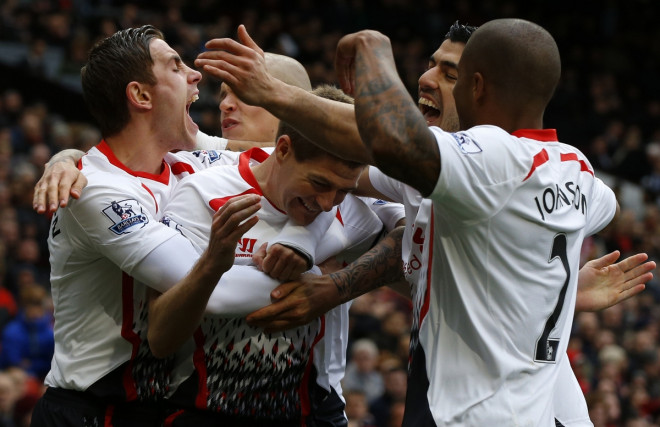 Steven Gerrard believes that the Reds have to win every game till the end of the season to claim the title.
The Liverpool captain is in touching distance from his first ever Premier League title and insists that no less than a win in every game will be enough if they have to complete the job. The Reds are on a seven-game winning streak and need a win against Tottenham to keep their challenge alive after Manchester City and Chelsea both dropped points on Saturday.
Gerrard has been the architect of Liverpool's brilliant form during the end of the season, leading his team to heights that they have not experienced in years. The presence of players like Luis Suarez and Daniel Sturridge to take on the goal scoring burden has taken Liverpool from languishing in mid table to a position where they can get a genuine sniff at the title.
The Reds are currently second in the table and a win against Tottenham will see them go top for the first time since December.
"The message has to be that we have won nothing yet. We are involved in the title race now - there's no getting away from that - but, from experience, I know that you can never afford to get carried away," Gerrard said.
"We are expecting a tough match against the Spurs but we are in one of those situations at the moment where we have to win every game.
"We have got to have a cup-final mentality from now until the end of the season. There are seven games to go and we have to try and win them all.
"I try not to think too much about what's at stake. Don't get me wrong, winning the title flashes in and out of my mind from time to time, but I am experienced and I know this is a ruthless league. It's important that the more experienced lads help the younger ones keep their feet on the ground and stay humble," he concluded.