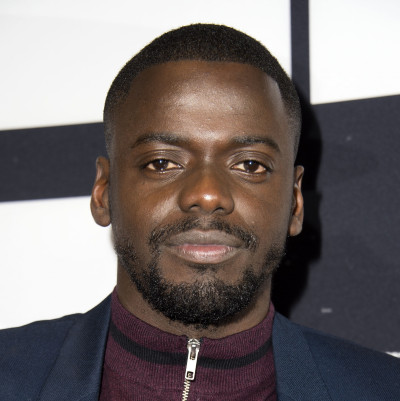 British actor Daniel Kaluuya has responded to Samual L Jackson's scathing comments about his lead role in racial satire and horror film Get Out – saying he resents the idea he has to prove his blackness.
The film veteran had criticised Hollywood for casting black British actors in films about race issues in the US, adding he would have loved to see an African-American cast in Jordan Peele's critically-acclaimed film.
"Daniel grew up in a country where they've been interracial dating for a hundred years... What would a brother from America have made of that role?"Jackson said during an appearance on US radio station Hot 97. "I'm sure the director helped, but some things are universal, but [not everything]."
Addressing Jackson's controversial remarks, Kaluuya – who plays an African-American man dating a white woman – said he was proud of his achievements to date and had his own struggles as a black man living in Britain.
"Here's the thing about that critique, though. I'm dark-skinned, bro," he told GQ magazine. "When I'm around black people, I'm made to feel 'other' because I'm dark-skinned. I've had to wrestle with that, with people going, 'You're too black.' Then I come to America, and they say, 'You're not black enough.' I go to Uganda, I can't speak the language. In India, I'm black. In the black community, I'm dark-skinned. In America, I'm British. Bro!"
"[Black people in the UK], the people who are the reason I'm even about to have a career, had to live in a time where they went looking for housing and signs would say, "NO IRISH. NO DOGS. NO BLACKS." That's reality. Police would round up all these black people, get them in the back of a van, and wrap them in blankets so their bruises wouldn't show when they beat them. That's the history that London has gone through."
He added his frustration that in order to "prove that I can play this role, I have to open up about the trauma that I've experienced as a black person. I have to show off my struggle so that people accept that I'm black. I resent that I have to prove that I'm black. I don't know what that is. I'm still processing it."
Jackson was forced to clarify his comments after receiving criticism from Star Wars actor John Boyega who tweeted: "Black brits vs African American. A stupid ass conflict we don't have time for."
He told the Associated Press: "It was not a slam against them, but it was just a comment about how Hollywood works in an interesting sort of way sometimes. We're not afforded that same luxury, but that's fine, we have plenty of opportunities to work." He added: "I enjoy their work... I enjoy working with them when I have the opportunity to do that."