Comic Relief has released the first teaser trailer for the upcoming Love Actually reunion special starring Liam Neeson, Hugh Grant and The Walking Dead's Andrew Lincoln. The video sees the latter not only reprise his character Mark from the original... but also get some further use out of those iconic hand-written signs too...
"Hello, I just wanted to ask, without hope or agenda (and just because it's nearly Red Nose Day) that you'll join us for a very special reunion called Red Nose Day Actually," Lincoln's cards read this time round. He then went on to confirm – without uttering a word – that the special will air as part of Comic Relief's Red Nose Day special on BBC One on Friday 24 March.
Released in 2003, Love Actually follows the lives of several different couples, as they deal with their respective love lives around Christmas time. In the film, Lincoln's Mark, who reveals he's in love with his best friend's new wife Juliet (Keira Knightley) by turning up at her doorstep and declaring his feelings on placards (while pretending to be carol singers, as you do).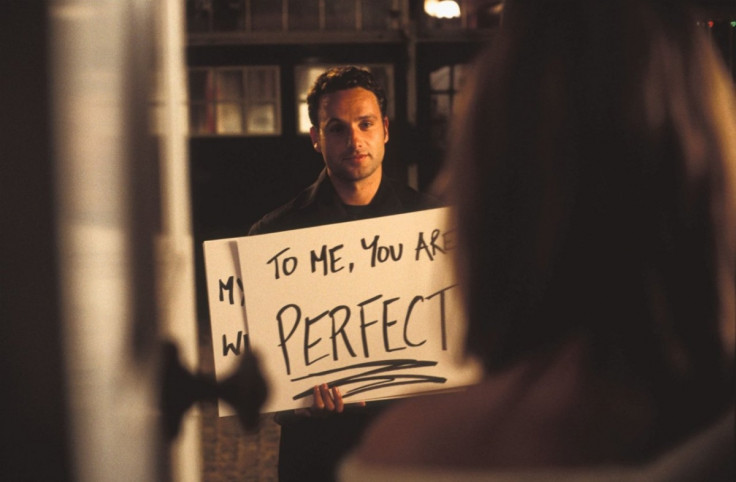 Olivia Olson, Thomas Brodie-Sangster, Martine McCutcheon, Lucia Moniz, Knightley, Chiwetel Ejiofor, Colin Firth, Bill Nighy and Rowan Atkinson will also reprise their roles in the 10-minute televised event. Emma Thompson, who played Karen in the movie, won't be appearing in the special as writer-director Richard Curtis thought it would be too difficult to include her considering Alan Rickman's death just last year.
"Richard wrote to me and said, 'Darling, we can't write anything for you because of Alan', and I said, 'No, of course, it would be sad, too sad,'" she previously told the Press Association. "It's too soon. It's absolutely right because it's supposed to be for Comic Relief but there isn't much comic relief in the loss of our dear friend, really, just over a year ago. We thought and thought [about it] but it just seemed wrong. It was absolutely the right decision."
For more entertainment news follow A-List on Twitter @Alistinsider