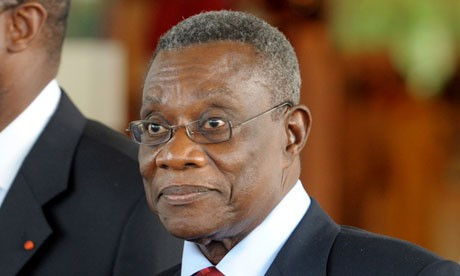 Ghana's president, John Atta Mills, has died at the age of 68 just hours after he fell ill and was taken to hospital.
Atta Mills, who had been suffering from throat cancer, died at the 37th Military Hospital in Accra, the country's capital.
A statement from his office said: "It is with a heavy heart that we announce the sudden and untimely death of the president of the Republic of Ghana."
The father-of-one, who has ruled the West African nation since 2009,was due to run for a second term in December.
A presidential aide told Reuters that the leader had complained of pains but died just hours later.
Atta Mills, who had just celebrated his 68th birthday, had recently returned from visiting the US for medical checks.