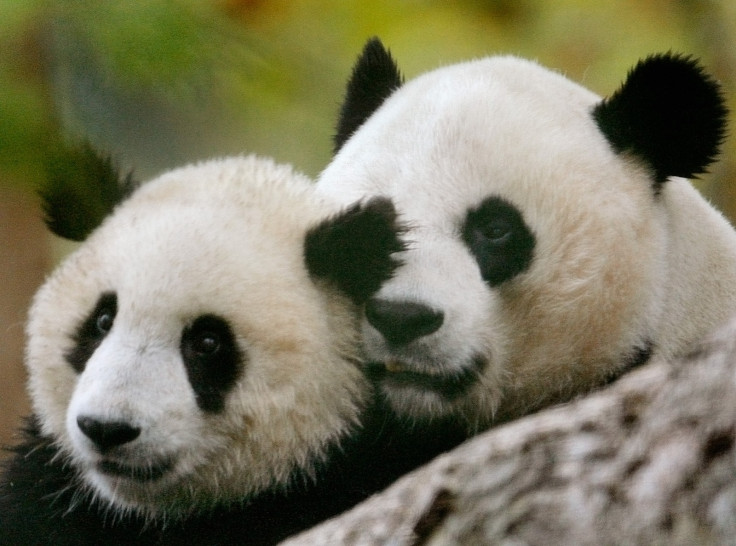 A giant panda in Toronto Zoo gave birth to two cubs on 13 October, making it the first time that the large bear has successfully reproduced in the country. Er Shun gave birth to the first of her babies at 3.31am local time, weighing 187.7g, with the second following 13 minutes later, which weighed 115g.
Er Shun, which is one of two pandas on loan from China, is "demonstrating excellent maternal instincts and began cleaning and cradling the first cub soon after its birth", according to a press release from the zoo. Both the mother and infants are now under constant observation. The sex of the infants, which were born just 1/900th of the size of their mother, is not yet known, and the zoo says that the father could be one of three male pandas within the enclosure.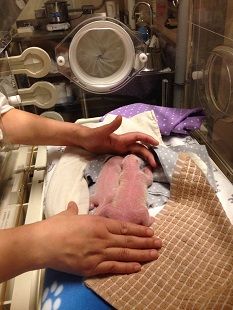 Zoo chief executive officer John Tracogna said: "We are so proud to be contributing to the ongoing survival of this endangered species. The zoo has been a leader through its unique and successful reproductive programmes and these historical births are a testament to the commitment and passion of the professional staff who work tirelessly every day to ensure the ongoing survival of so many species."
Councillor Raymond Cho, chair at the zoo, added: "Our researchers, veterinarians, and wildlife care staff are some of the best in the world, and we are grateful to the People's Republic of China for entrusting these endangered animals to us. We look forward to sharing our learnings with scientists around the world in the hope this will help us save this endangered species."
There are just 1,600 giant pandas left in the wild and 300 more in captivity. It is notoriously difficult to breed the species as the females can only get pregnant in a timeframe of just 24 to 72 hours, which comes about just once a year.