US: Giant panda at Smithsonian National Zoo could give birth soon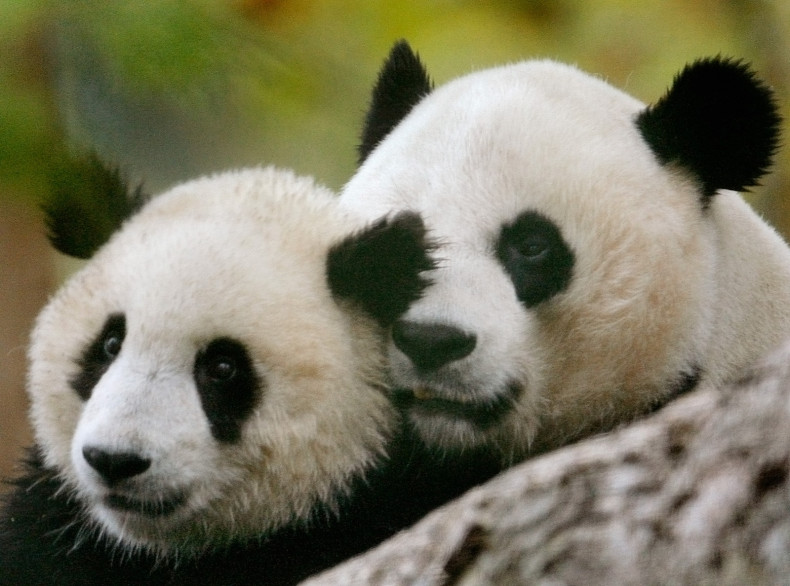 Mei Xiang, the Smithsonian's National Zoo's giant panda, is carrying a developing foetus and could give birth in the next few weeks, the zoo's director announced on 19 August. Zoo veterinarians did an ultrasound procedure on the beloved giant panda and detected a 1.6-inch (4-cm) foetus, the zoo said in a statement. Veterinarians believe Mei Ziang could give birth as early as next week or possibly in early September.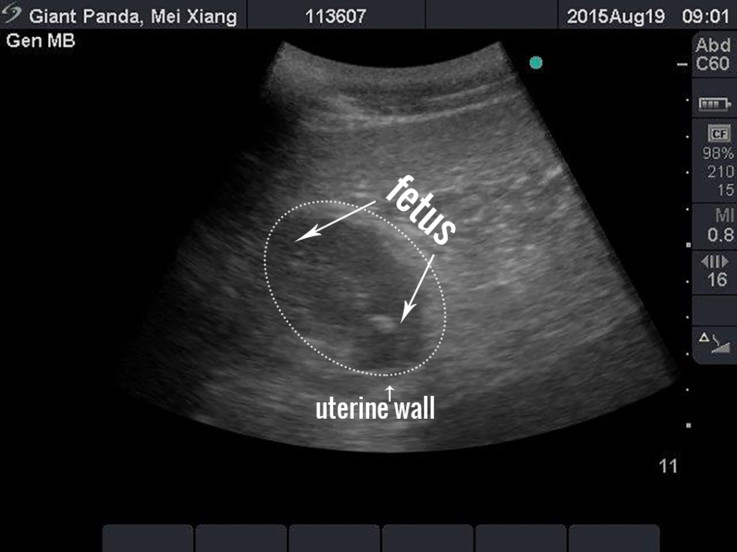 An ultrasound image of the National Zoo's giant panda Mei Xiang is pictured in this handout photograph taken and released on August 19, 2015. Mei Xiang is believed to be carrying a developing fetus and could give birth in coming weeks, the Washington zoo said on Wednesday. Veterinarians detected a 1.6-inch (4-cm) fetus during a Wednesday ultrasound, the zoo said in a statement.
REUTERS/Smithsonian's National Zoo/Handout via Reuters
Mei Ziang began to show a secondary rise in her uriniary progesterone, a sign of pregnancy or a false pregnancy, on 20 July. The zoo stated its panda team is monitoring the giant panda using the zoo's panda cams. Mei Ziang has spent considerable more time in her den, sleeping more, cradling objects and body licking, which are all behaviours consistent with a pregnancy or pseudopregnancy.
The zoo warned that there is still "a substantial possibility that Mei Xiang could resorb or miscarry a foetus." According to Reuters, resorbing is a process in which a foetus is broken down into components and dispersed throughout the panda's circulation.
"Today, we are cautiously optimistic," said zoo director Dennis Kelly. "We want a healthy cub for all the right conservation reasons. I am excited, but I have to say that we were prepared for a cub even before this morning's ultrasound. Our expert team of keepers, scientists and veterinarians are going to do exactly what they are trained to do and I'll just ask everyone to remain positive with us."
According to the zoo's statement, Mei Xiang was artificially inseminated on 26 and 27 April using samples from a giant panda named Hui Hui, who lives in China, and another giant panda, Tian Tian, who lives at the National Zoo.
Mei Xiang has given birth to two surviving cubs: Tai Shan, who was born 9 July 2005 and lives in China; and Bao Bao, who was born on 23 August 2013 and lives at the National Zoo.
According to Reuters, giant pandas are one of the world's most endangered species. There are around 1,600 giant pandas believed to be living in the wild and about 300 in captivity.