Girl Scouts can soon start earning cybersecurity badges for coding skills and white hat hacking
A recent study shows there will be an estimated shortage of 1.5 million cybersecurity professionals by 2020.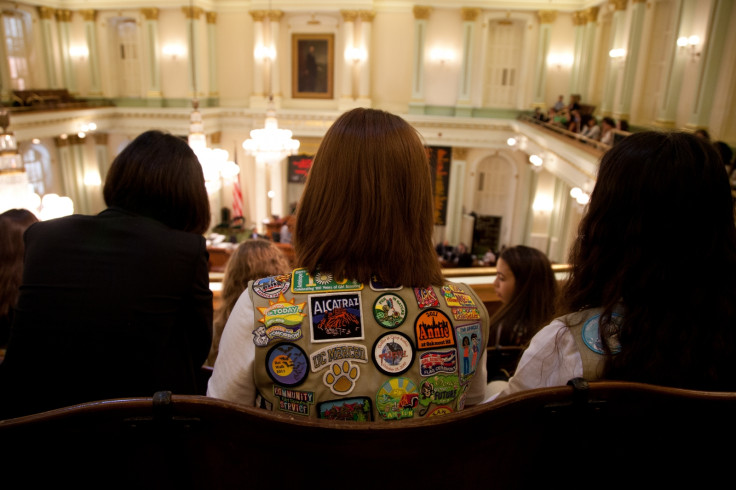 Would you like some strings of code with those cookies?
The Girl Scouts of the USA is partnering with security firm Palo Alto Networks to create a series of 18 new cybersecurity badges that its troops can start earning in September 2018. Founded in 1912, Girl Scouts can earn hundreds of badges after mastering certain skills or topics such as outdoor activities, cookie selling, cooking, science and more.
The new badges will be available for girls in kindergarten through 12th grade over the next two years and will be rolled out throughout the US next year.
The organisation said the new national effort marks a huge step forward towards eliminating traditional access barriers to the tech industry such as gender and geography.
By targeting girls as young as five years, the Girl Scouts said the programme would give even its youngest members the opportunity to build a strong foundation of tech skills and encourage girls to pursue a career in the industry.
While the badges for younger Girl Scouts will focus on cyberbullying, data privacy and internet safety, older girls' badges will cover coding skills, becoming a white hat hacker and creating and working with firewalls.
Girl Scouts CEO Sylvia Acevedo said the idea for cybersecurity badges actually came from their scouts following a survey asking them which skills they were interested in acquiring. Many expressed a strong interest in technical education and skills.
"At Girl Scouts of the USA, we recognise that in our increasingly tech-driven world, future generations must possess the skills to navigate the complexities and inherent challenges of the cyber realm," Acevedo said in a statement.
"It is our hope that our collaboration will serve to cultivate our troops' budding interest in cybersecurity by providing access to invaluable knowledge that may otherwise not be available to girls ― in communities across the United States."
The Girl Scouts currently have over 1.8 million girls enrolled.
As cyberthreats and attacks continue to rise in frequency, sophistication and size, a report from Frost & Sullivan and (ISC)² estimates there will be a shortage of 1.5 million cybersecurity professionals by 2020. A study by (ISC)² also showed that women comprise just 11% of the global cybersecurity workforce.
Palo Alto Networks CEO and chairman Mark McLaughlin said the new partnership with the Girl Scouts to develop the curriculum for these badges will help "build tomorrow's diverse and innovative team of problem solvers equipped to counter emerging cyberthreats".
© Copyright IBTimes 2023. All rights reserved.