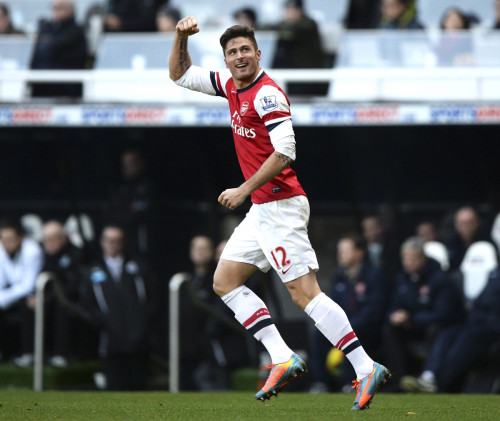 Olivier Giroud has revealed that his French teammate Hugo Lloris would love to move from Tottenham to Arsenal if an opportunity presents itself, despite the fierce rivalry between the two clubs.
The former Lyon man made the move to the other side of north London last season and has been a brilliant servant for the club. However, lack of Champions League football may be a deciding factor, with Spurs still trailing Liverpool in the race for the fourth spot.
Although Lloris has not been in prime form this season, he remains the first-choice goalkeeper in the French national team and may reconsider his future should Tottenham fail to make the Champions League again.
Giroud said of his friendship with Lloris: "We go out together and talk about everything. We talk about life and sometimes the French team a bit and our wish to have a great experience together at the World Cup.
"Have I asked him to join Arsenal? Yes, I have with Lolo [Laurent Koscielny]. He would have liked to, he would quite like to. You will have to ask him the question."
Should Lloris move from Tottenham to Arsenal, he would become only the fourteenth player ever to play for both the north London clubs.
No player has moved directly from Tottenham to Arsenal since Sol Campbell in 2001, and Campbell received vitriolic abuse for his decision.
World Cup chance
Giroud, who has scored 10 goals in the league this season, also claimed his country has a chance to recapture the trophy they won in 1998.
With an array of attacking talent including the likes of Karim Benzema, Frank Ribery and Samir Nasri, the Arsenal man is very optimistic about their chances.
"We are going there to bring the trophy back. Try to reach the moon and at worst you will reach the stars," he concluded.