With Glastonbury Festival kicking off in Somerset this weekend, we take a look at some of the best tech gadgets to make three days in a muddy field without electricity as comfortable and enjoyable as possible.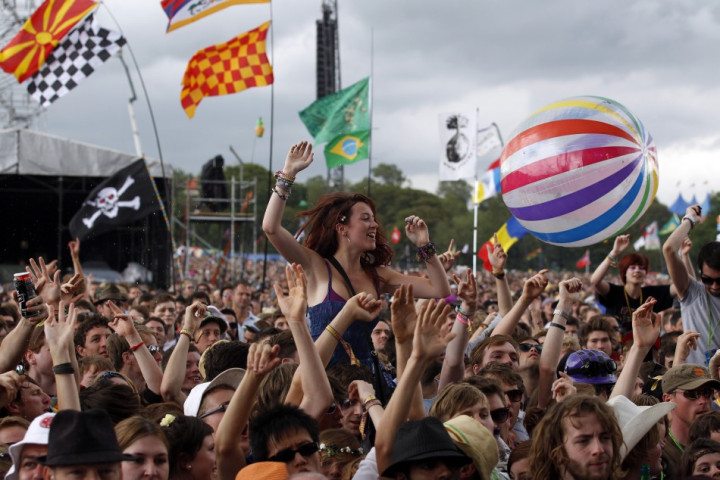 Nokia 100 - £10
Mud, alcohol and thousands of people dancing until the small hours are never going to mix well with a smartphone, so for keeping in touch while at a festival you're going to want something cheap. Really cheap.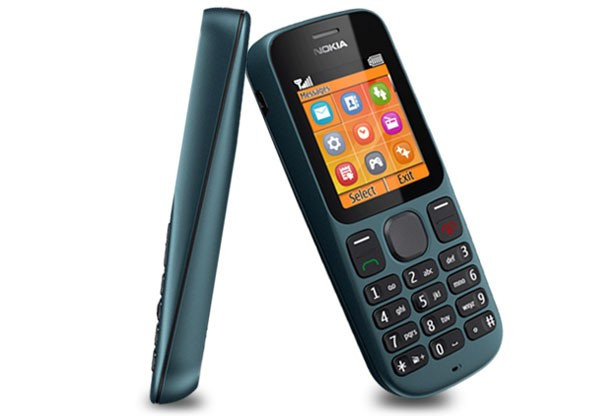 I write about phones for a living, and even I was surprised to discover you can buy a Nokia with a colour screen and an FM radio for less than £10.
The Nokia 100 is as basic as mobile phones get, but then at the price you won't mind too much if it gets smashed, lost or drowned, and because there's no 3G, Facebook or Angry Birds, the battery should see you through the weekend, while giving you a way of locating lost friends or keeping in touch with anyone at home.
Sony Xperia Z - £500
Having praised the bargain-basement Nokia 100, the social-networking, gaming, photo-taking half of me couldn't help but think of a fully-featured alternative that is also festival-proof.
The Sony Xperia Z is a 5in Android smartphone with a slim design and HD screen, but the main reason it's on this list and the iPhone or Samsung Galaxy isn't, is because the Sony is water- and dustproof.
The phone has been designed to IP55 and IP57 standards. What this means is that it can "withstand low pressure jets of water from all practicable directions" and can be kept under one metre of fresh water for up to 30 minutes.
To achieve this Sony has added little plastic flaps on all ports (headphone, microUSB, SIM, microSD) around the phone's edges.
Sure, the glass screen is prone to smashing as much as the next smartphone, but for the festival-goer who can't bear to live a weekend without a smartphone - and who wants a decent camera, too - the Xperia Z makes perfect sense.
Solar bag - £139
With a bit of luck, the traditional British summer will stay away this year and instead we'll be basked in weeks of glorious sunshine. Although this is yet to materialise, we thought the Crosskase Solar 15 bag would be worth a mention.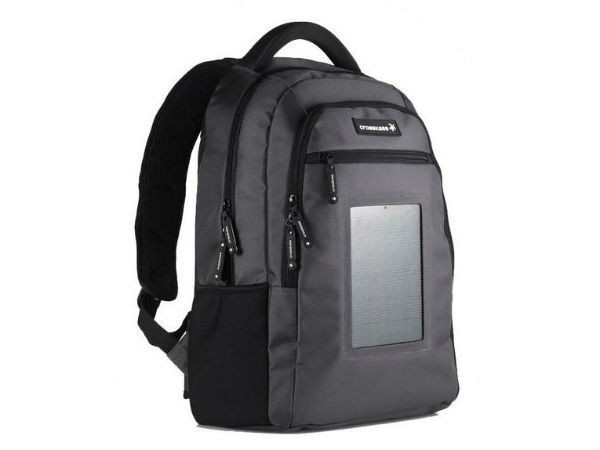 The 25 litre backpack features a solar panel connected to a battery pack which can be used to charge your smartphone or tablet. Wear the bag on a sunny day and the 2,200 mAh battery will charge in around three hours, which can then be used to fully charge your smartphone through nine included adaptors, ranging from Apple 30-pin, to microUSB and everything inbetween. You'll want to buy an adaptor for Apple's newer Lightning connection (iPhone 5 and the newest iPads) but once connected the bag will still charge them without fuss.
At £140, the Crosskase isn't cheap, but if you're going to invest in a bag and a separate battery pack, then we suggest you consider this as an alternative.
Anker Astro battery pack - £22
If you can't quite justify £140 for the Crosskase, then there are loads of alternative devices designed to increase smartphone and tablet battery life; from cases with integrated batteries, to battery packs like this, the Anker Astro.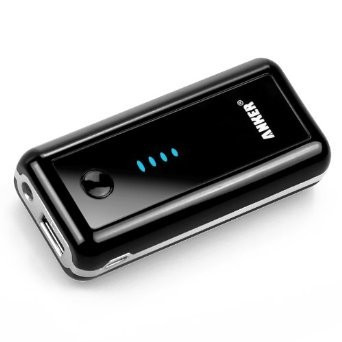 The device has a 5,600mAh battery which should be enough to charge most smartphones fully between two and three times, or a tablet like the iPad with Retina display once.
Charge the unit by plugging into the mains or via USB before you leave, then charge your mobile devices through the USB port when at the festival; simple.
The battery pack is less than an inch thick so will take up hardly any space in your bag, and there's an LED readout on the front to show you how much charge it has left.
Additionally, there's an integrated torch which lights up when you press the power button for two seconds - useful when trying to spot your tent among thousands of others.
Pivothead Aurora recording glasses - £249
As Google Glass isn't on sale yet, we found this alternative for if filming your favourite band while keeping your hands free for beer and a burger is what you want. The Pivothead Aurora glasses look more like traditional sunglasses than Glass does, but still manage to include an HD video camera and weigh just 75g.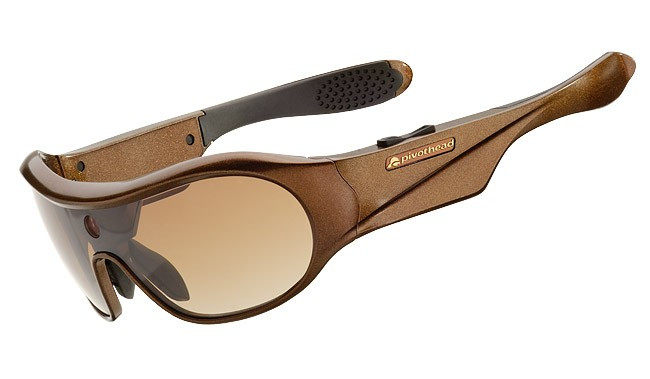 You can also shoot 8-megapixel photos and save them on the 8GB of internal storage, then transfer them to your computer over USB when you get home. No need to hold up your phone - or, worse still, your iPad - and block everyone's view of the stage.