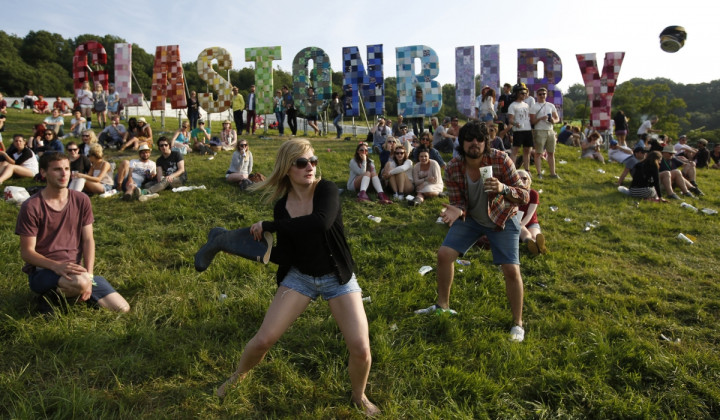 Thousands are currently descending on Somerset for the world's biggest, most famous festival as Glastonbury 2014 gears up for another weekend of music, experimental drug use and yes, mud, that dirty brown stuff.
Mud is deeply embedded in the history of Glastonbury just like Glastonbury-goers are deeply embedded in the mud, but despite the long-held cliché the last few years have been largely mud-free.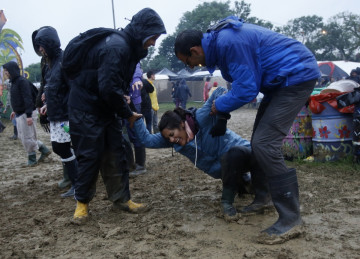 Somehow the British weather has held strong for Glastonbury recently but that's going to change this coming weekend with rain forecast for each day of the core festival, all timed to a sad perfection for when the vast majority of acts are scheduled to perform.
According to the Met Office Thursday will be clearest for festival-goers, with light clouds and outbreaks of sun forecast and highs of 20 degrees Celsius until 6pm when the rain starts. Rain will continue from 6 until 11pm, getting heavier as the evening progresses.
Overnight things will dry out but the rain will pick up again at 10am Friday, carrying through until the wee hours of Friday night/Saturday morning. There may be rain, but temperatures will hold at a pleasant 17 degrees Celsius.
On Saturday things are pretty much the same but mercifully the rain will stop sometime in the evening in time for headline act Metallica to take to the stage. Fellow headliners Jake Bugg (Other Stage), Bryan Ferry (West Holts Stage) and Mogwai (Park Stage) will also be dry, but wet under foot.
Sunday promises to be brighter with slightly less rain but still plenty from early afternoon through into the evening.
In the history of the festival only eight Glastonburys have passed by without a drop of rain, with the weekend of 2010 proving the sunniest – so sunny in fact that it became a health hazard with numerous attendees suffering from sun-stroke.
This year's festival is headlined by Arcade Fire on Friday night, Metallica on Saturday and Kasabian on Sunday.