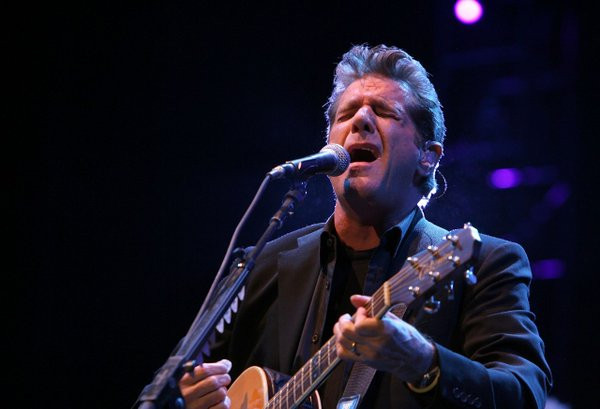 Eagles founder and guitarist Glenn Frey has died, aged 67. He passed away in New York following complications from "rheumatoid arthritis, acute ulcerative colitis and pneumonia," his family confirmed.
Frey had been battling intestinal issues for months and underwent surgery in November. His condition reportedly took a turn for the worse in the last few days, Sky News reports.
A statement posted on the band's Facebook page and on The Eagles official website said: "It is with the heaviest of hearts that we announce the passing of our comrade, Eagles founder, Glenn Frey, in New York City on Monday, January 18th, 2016. Glenn fought a courageous battle for the past several weeks but, sadly, succumbed to complications from Rheumatoid Arthritis, Acute Ulcerative Colitis and Pneumonia.
"The Frey family would like to thank everyone who joined Glenn to fight this fight and hoped and prayed for his recovery. Words can neither describe our sorrow, nor our love and respect for all that he has given to us, his family, the music community and millions of fans worldwide."
The Detroit-born Frey and drummer and singer Don Henley co-founded the Eagles in 1971 in Los Angeles after playing as a backup band for rock singer Linda Ronstadt. Glenn co-wrote and sang on most of the Eagles hits, including "Take It Easy," "Tequila Sunrise," "Lyin' Eyes," and "Heartache Tonight". He also co-wrote "Hotel California" and "Desperado" with Don Henley.
After the Eagles' 1980 breakup, Glenn launched a successful solo career, recording numerous hits most notably "The Heat Is On" and "You Belong to the City." Turning his hand to acting he won a recurring role on "Miami Vice."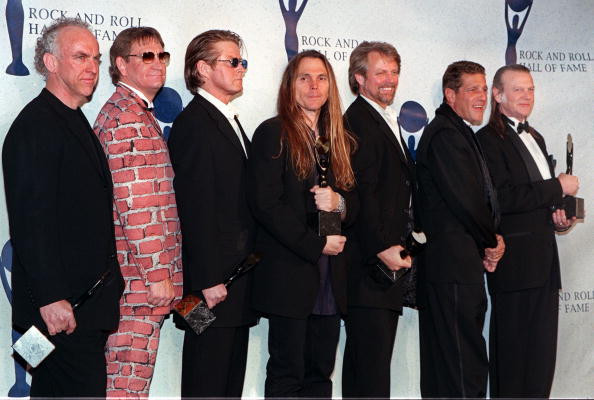 He reunited with the Eagles in 1994 for their Hell Freezes Over tour and recorded music till the end, releasing what would be his fifth and final solo LP, "After Hours," in 2012. The Eagles pulled out of their Kennedy Centre Honors appearance in December after it was revealed that he needed major surgery.
Paying tribute to his bandmate and friend Don Henley said: "He was like a brother to me; we were family, and like most families, there was some dysfunction. But the bond we forged 45 years ago was never broken." Speaking of Frey's musical legacy he said: "We built something that has lasted longer than anyone could have dreamed. But Glenn was the one who started it all."
"I'm not sure I believe in fate, but I know that crossing paths with Glenn Lewis Frey in 1970 changed my life forever, and it eventually had an impact on the lives of millions of other people all over the planet," Henley added.
As the world is still coming to terms with the loss of music icon David Bowie, the music world is reacting to the unexpected death of another rock legend. Friends and fans of the star took to social media to mourn the much-loved star.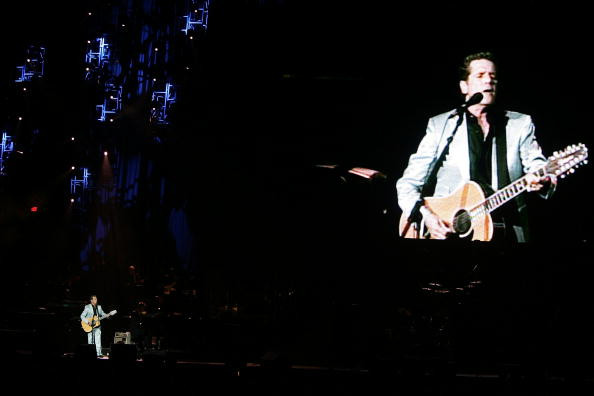 Singer Meatloaf wrote on Twitter: "People I respect and love are just leaving us too fast. Now we have Lost Glenn Frey ..."
"As I write this I am crying. I can't believe this. My heart is broken! The Eagles have always been my favorite group! I am at a loss for words. I am so sorry for your loss. The music world has lost an incredible man! You are loved Glenn and you will be greatly missed!!!" said one heart-broken fan on Facebook.
"In tears. R.I.P. Glenn. Thanks for being a big part of my childhood. I love you," said another capturing the sentiments of millions.
Nine times Grammy award winners, The Eagles are one of the best-selling bands of all time, having sold an estimated 150 million records. The Hotel California album alone is thought to have sold more than 30 million copies worldwide. The Eagles were inducted into the Rock and Roll Hall of Fame in 1998.