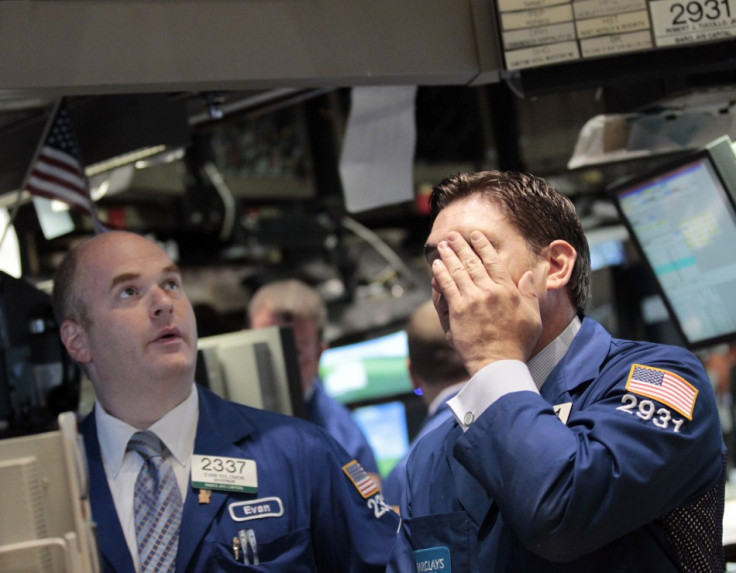 World markets saw a collapse in share prices across the world as fears grow that world markets could return to recession.
The Guardian reports that the fears led London's FTSE 100 index to lose £50bn of its value - the biggest fall of the year. The slump came after the U.S. stock market suffered one of its worse ever days since 2008, plummeting 4.3 per cent.
The U.S. recently spooked markets by warning it could default loan repayments until it pulled off a last-gasp agreement to raise its debt ceiling by 2.4 trillion US dollars (£1.4 trillion). However, economists are still worried that the world's biggest economy is weak and could slip back into recession.
There fears are not isolated to the U.S. with Italy and Spain, Europe's third and fourth largest economies, announcing they may need bailouts. The events on Thursday have put British chancellor George Osborne under severe pressure after criticisms of the pace of Britain's economic recovery.
"This is a time of uncertainty in the international economy. Because of our difficult decisions to reduce the deficit and tackle our debts, Britain has been stable during this time," A Treasury spokesperson said:
Weak job data from the U.S. also raised concerns about the strength of the economic recovery. JP Morgan fell five per cent and the Bank of America 7.4 per cent. Other big fallers yesterday was satellite communications firm Inmarsat, collapsing 19.31 per cent (despite record profits) and Lloyds Banking Group which fell 10.19 per cent.
In Italy, Silvio Berlusconi continued his attempts to calm the markets by meeting union leaders and employee representatives. The Italian Prime Minster pledged measures to try and increase confidence in the embattled Italian economy. European Union President Jose Manuel Barroso has told Europe it needs to convince the markets it can respond to the debt crisis. In a speech yesterday, Barroso said that investors were worried by the state of the global economic recovery.
"We are no longer managing a crisis just in the euro area periphery," he said yesterday. "Euro area financial stability must be safeguarded."
The crisis is serious and will affect Britain in the short and long term. In the short term, Britain could see the pound boosted as the currency is seen as a safe haven amidst the crisis. Britain's borrowing costs are also set to come down as traders are increasingly willing to lend money to the United Kingdom.
Longer term affects will cause sleepless nights for George Osborne. Investors fear that the world economy could slide back into recession. Britain would suffer considerably as its main trading partners are in Europe and a slowdown could hurt UK exports at a time when domestic demand is very low. It could also spell trouble for pension funds and savers by diminishing the returns on investments.