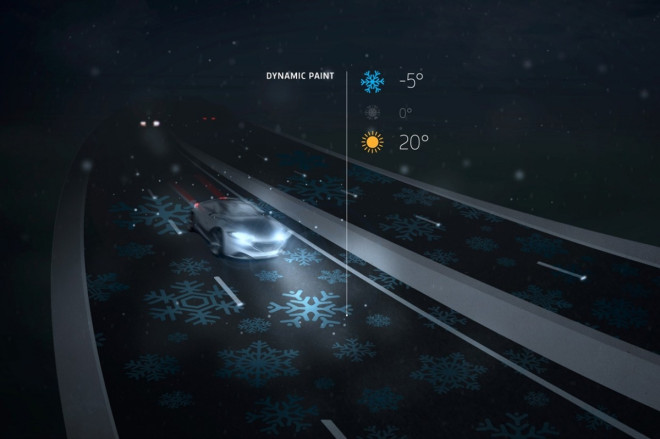 Back in 2012, Studio Roosegaarde told the world about its vision to create glow-in-the-dark roads that would help drivers during low-light situations.
The design has finally been implemented and light-absorbing glow-in-the-dark road markings have replaced streetlights on a 500m (0.3 mile) stretch of highway in the Netherlands, according to ARSTechnica.
A brainchild of designer Daan Roosegaarde, this project aims at creating alternative, and perhaps cheaper, means to light up night roads.
Concept
The system uses road markings which are created using a photo-luminescent powder that is integrated into the road paint. While there's no information if the markings can hold up against wear and tear, it has been confirmed that the markings last for up to eight hours once they have been charged for an entire day, according to SlashGear.
It remains to be seen if these markings will prove to be cheaper to use when compared to street lights.
Another part of Roosegaarde's vision includes weather markings. An example happens to be snowdrops, which would appear when the temperature reached a certain level.
Roosegaarde explained that bureaucracy has been a big obstacle in his path. Back in October, the designer said that the project was ready and that it was being held up because of a licence application and approvals from the local government.
"There needs to be a call to ministers all over the world -- this is a problem, and we should not accept it," said Roosegaarde, according to Wired. "We should create labs in the city where we can experiment and explore these kinds of solutions. Like a free zone. We want to do it safely, but just give us a park and we'll prove it to you. Be more open."