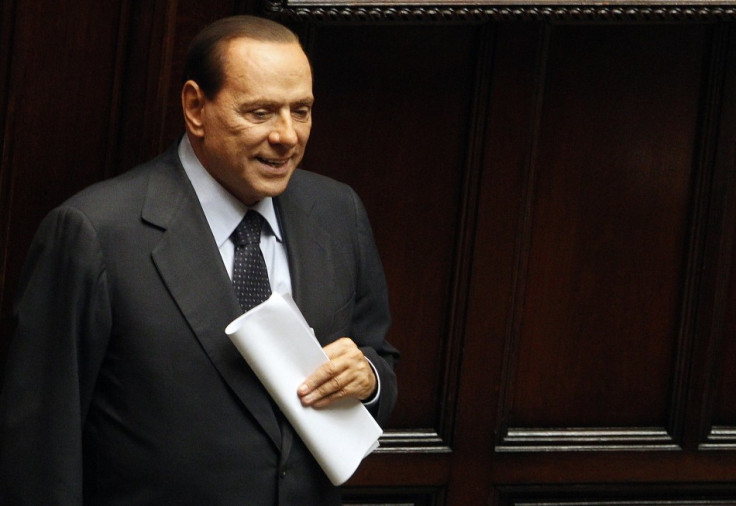 Italian Prime Minister Silvio Berlusconi caused another scandal when he joked that the Forzia Italia (Go Italy) party should change its name to "Go Pussy" to improve its ratings in the polls.
Berlusconi, who is currently stuck in three trials on charges of fraud, bribery, and paying a 17-year-old night club dancer to have sex with him, made the remark to lawmakers from his ruling coalition government.
"We will change the name of the People of Freedom because people no longer carry it in their hearts," said the 75-year-old parliament.
"We will examine any suggestions. I'm told the name that would have the biggest success is 'Go Pussy.'"
The billionaire tycoon first entered the political arena in the early 1990s with a party called "Go Italy!" - a popular football chant.
"What I find terrible is that Berlusconi's latest remark is not at all a quip but expresses his real feelings about women, the feelings of an old pig," said Anna Paola Concia, a deputy from the left-wing Democratic Party.
This isn't the first time one of Berlusconi jokes has landed him in trouble. Previous jokes have provoked a variety of groups including feminists, gays and the Catholic Church.
A few of his jokes that have also caused controversy include when he told an Italian magazine that "Mussolini never killed anyone. Mussolini used to send people on vacation in internal exile."
He also described U.S. President Barack Obama as "young, handsome and suntanned" just days after his 2008 election win.
The Prime Minister's popularity rating was at a record low of 24 percent in September, according to the latest poll by the IPR Marketing Institute.