Peruvian Amazon 'Being Lost to Gold Fever'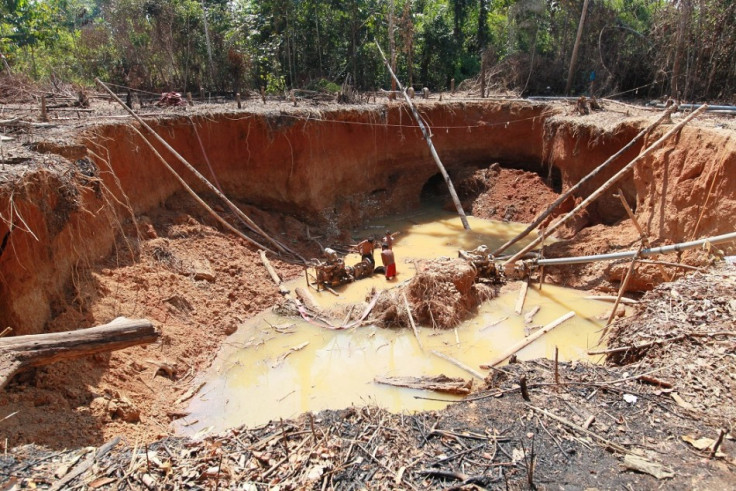 Gold mining in Peru is ravaging the Amazonian region of Madre De Dios, researchers have found, with thousands of small illegal mines operating in the area.
For the first time, a team has mapped the extent of gold mining in the area, showing it has increased by 400% between 1999 and 2012. The average annual rate of forest loss as a result has tripled since 2008.
Since the recession, thousands of small unmonitored gold mines have popped up, the authors of the study said in an article published in the Proceedings of the National Academy of Sciences.
The map was created by combining field surveys with airborne mapping and high-resolution satellite monitoring.
Led by Greg Asner from the Carnegie Institution for Science in Washington, researchers worked with officials from the Peruvian Ministry of Environment to detect large and small gold mining operations in areas as small as 10 square metres.
Findings showed the rate of forest loss has increased every year since 2008, when the global recession led gold prices to shoot up. They also found a severe effect on aquatic life due to gold mines releasing sediments into rivers.
Small illegal mines accounted for over half of all mining operations in the area. The larger mines previously responsible for the lion's share of pollution now do less damage than smaller operations, the study found.
Asner said: "Our results reveal far more rainforest damage than previously reported by the government, NGOs, or other researchers.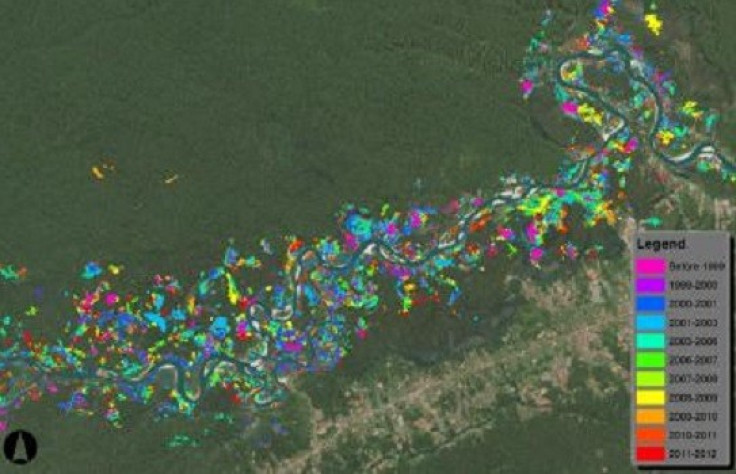 "In all, we found that the rate of forest loss from gold mining accelerated from 5,350 acres per year before 2008 to 15,180 acres each year after the 2008 global financial crisis that rocketed gold prices."
Other recent studies have shown Peru's gold mining industry has resulted in widespread mercury pollution that affects the whole food chain, including humans. Miners also hunt wild game in the Amazon, disrupting the ecosystems of the nearby areas.
Ernesto Raez Luna, a senior advisor at the Peruvian Ministry of the Environment, said: "Obtaining good information on illegal gold mining, to guide sound policy and enforcement decisions, has been particularly difficult so far. Finally, we have very detailed and accurate data that we can turn into government action.
"We are using this study to warn Peruvians on the terrible impact of illegal mining in one of the most important enclaves of biodiversity in the world, a place that we have vowed, as a nation, to protect for all humanity. Nobody should buy one gram of this jungle gold. The mining must be stopped."
Asner said: "The gold rush in Madre de Dios, Perú, exceeds the combined effects of all other causes of forest loss in the region, including from logging, ranching and agriculture. This is really important because we're talking about a global biodiversity hotspot. The region's incredible flora and fauna is being lost to gold fever."
© Copyright IBTimes 2023. All rights reserved.