Gold futures spike again after Trump questions dollar's strength
As the greenback slid on the president's comments, safe-haven investors extended gold trades.
Gold futures rose for a fifth successive day on Thursday (13 April) after US President Donald Trump said the dollar was "too strong", adding he would like to see the Federal Reserve keep interest rates low.
With gold already riding high on safe-haven calls in light of the security situation in the Middle East and a US carrier group heading towards the Korean peninsula, the weaker dollar sent the yellow metal past $1,285 an ounce.
At 4:35pm BST, the Comex gold contract for June delivery was up 0.64% or $8.20 to $1,286.30 an ounce, holding on to much of the previous session's gains, marking a fourth successive day in positive territory, while spot gold was broadly flat at $1,284.96 an ounce.
FXTM's chief market strategist Hussein Sayed said gold was fast approaching the key $1,300 an ounce level in the wake of Trump's comments.
"The precious metal is benefiting from three main factors at the moment – the dollar's weakness, ongoing geopolitical tensions, and breaking above key resistant points on the technical charts.
"I think that investors don't want to dump equities aggressively as we enter the earning season. Instead, they are keeping holding equities and adding some safe-havens on the side, which is likely to keep gold supported."
Elsewhere, the Comex silver futures contract for May delivery was up 0.98% or 18 cents to $18.48 an ounce, while spot platinum was broadly flat at $973.05 an ounce.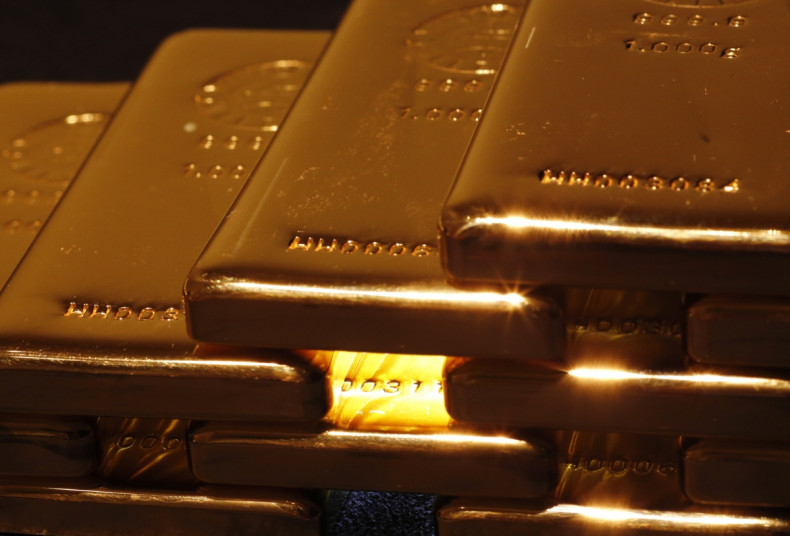 Away from precious metals, oil benchmarks slipped into negative territory, albeit marginally after US crude stocks declined at a higher than expected rate.
In a scheduled data release overnight, the US Energy Information Administration (EIA) said the country's stockpiles slid by 2.2m barrels in the week to the 7 April. While the drop only has a marginal impact on the inventory levels that have risen by 50m barrels since the start of the year, the market took some bullish cues from it in light of higher refinery runs, ahead of the approaching US summer driving season, with oil trading higher in Asia.
However, by 4:53pm BST, late into the European afternoon, much of the gains had been shed with the Brent front month futures contract down 0.26% or 22 cents at $55.64 per barrel, slipping below overnight levels above $56.
Concurrently, the West Texas Intermediate (WTI) was 0.30% or 16 cents lower at $52.95 per barrel, as the EIA also forecast a rebound in US crude production by 3.9% this year to 9.22m barrels per day (bpd), and a rise of another 7.4% to an all-time high of 9.9m bpd in 2017.
Analysts at Vienna-based JBC Energy said that despite a "pretty bullish" looking EIA report, oil prices retreated on account of Opec's bullish stance on non-Opec supply, the outlook for which was upgraded by the cartel to a full-year growth figure of 580,000 bpd.
"However, we want to reiterate that underlying dynamics continue to be quite constructive for oil prices."