Volatility in the precious metals market hit another unprecedented level on Friday (7 April) as gold futures and spot prices skyrocketed by over $12 an ounce after US president Donald Trump launched a devastating cruise missile strike on Syria.
In the early hours of the morning, 59 Tomahawk cruise missiles targeted Shayrat airfield near Homs, as the Trump administration responded to the Syrian regime's alleged chemical weapons attack on civilians in a rebel-held town.
In a statement, President Trump said the attack was "in vital interest" of US national security as previous attempts at shifting Syrian president Bashar Al-Assad's stance "failed dramatically."
With the Russian Air Force and military backing the Assad regime, geopolitical risk premiums came to the fore in early Asian trading, and carried through to the European morning with 'World War III' trending in traders' chatter and on social media following fears of escalation of the conflict.
At 11:30am BST, the Comex gold futures contract for June delivery was up 1.08% or $13.50 to $1,266.80 an ounce, while spot gold was trading at $1,264.39 an ounce, up 1.01% or $12.69, with the gold market reversing all of Wednesday's declines and adding a substantial premium courtesy of safe-haven punters.
The soaring gold price also sparked a rally in the prices of FTSE 100 gold miners Randgold's (+2.4%) and Fresnillo (+1.4%).
Naeem Aslam, chief analyst at Think Markets UK, said gold remains a net beneficiary of the development so far into the trading day. "Of course, we are seeing some traders adjusting to the situation. Perhaps what investors are thinking that there may not be any reason to panic yet as long as this conflict is contained. But the fact remains that Trump is unreliable and he takes unilateral actions which are equal to policy uncertainty creating more confusion for investors.
"As for Russia, the country is clearly displeased and there are chances of escalating geopolitical risk. Hence, we are seeing a lot of interest for gold and the target of $1,300 is looking very much on cards."
FXTM research analyst Lukman Otunuga also said downside shocks for the yellow metal may be limited by the jitters. "However, from a technical standpoint, bulls need a solid daily close above $1,260 for a further incline higher towards $1,300."
Elsewhere in the precious metal market, spot platinum was up 0.53% or $5.07 to $963.62 an ounce, while Comex silver contract for May delivery was up 0.90% or 16 cents to $18.41 an ounce.
Predictable frenzy in oil markets
Oil markets also responded with predictable frenzy, as both Brent and West Texas Intermediate (WTI) contracts sidestepped the ongoing supply-demand tussle, to register an intraday risk premium of over 1% and fifth successive day of gains.
At 11:42am BST, the Brent front month futures contract was up 1.03% or 55 cents to $55.44 per barrel, while the WTI was up 1.16% or 60 cents at $52.80 per barrel, extending gains above the $50 per barrel level it achieved last week, and to within touching distance of year-to-date highs.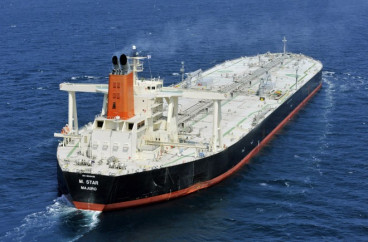 David Wech, managing director of Vienna-based JBC Energy said the oil market firmed throughout the day as chatter and rumours about an imminent US strike against the Syrian government started to make the rounds.
"Once news broke that such a strike had indeed happened, oil prices moved past $55 per barrel and spiked all the way to $56. Later, the market gave back some of these gains. While technically things look good for a retest of the year-to-date highs at $57, we want to stress that this geopolitical risk premium could disappear as quickly as it emerged."
Jeffrey Halley, a senior market analyst at Oanda said, while Syria has limited oil production, its location in the Middle East and alliances with big oil producers raises concerns about the spreading conflict that could disrupt crude shipments.
"What will be the response of Iran and Russia, two of the world's largest oil producers and staunch allies of the Assad regime? We will have to wait for these answers as the day moves on," he added.