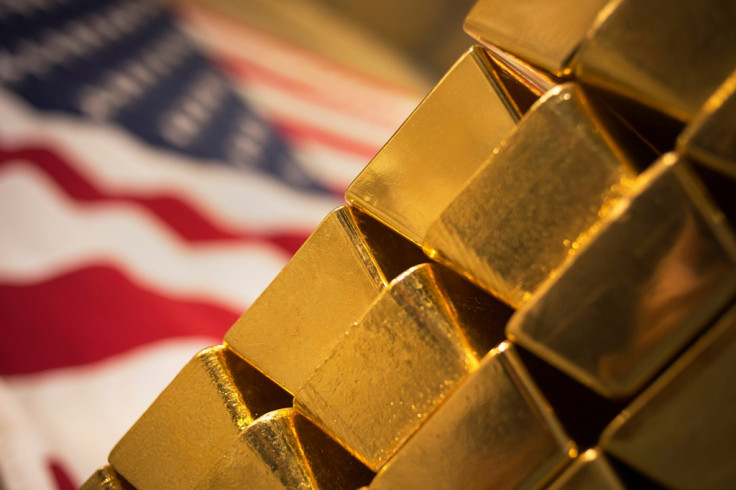 Gold prices could trade higher next week, buoyed by a likely weaker US dollar.
Analysts will be tracking incoming US economic data through the week, alongside the minutes from the April 29 meeting of the Federal Open Market Committee (FOMC).
Weak data could hit the greenback further and boost the yellow metal's safe haven status. The dollar weakened this week, pulled down by dismal US data, and the dollar index has now dropped for five weeks in a row, the longest stretch of declines in four years.
Of the 34 market experts polled by a Kitco News Survey, 18 responded this week. Eleven participants were bullish on prices while two were bearish and five were neutral on prices.
Meanwhile, of the 314 votes collected in a separate Kitco online survey, 162 participants, or 52%, said they expect higher gold prices next week. Around 101 were bearish on prices while 51 were neutral.
Phillip Streible, senior market strategist at RJO Futures, speaking to Kitco, described the gold market as being in a "do or die" situation.
Streible added: "A breakthrough of 1,235 should warrant and explosive move higher but any stalled attempt will most likely see a sell-off back to 1,200 and then 1,180."
Richard Baker, editor, Eureka Miner Report, said that gold was seeing a technical reversal because of dismal data and a weaker US dollar against the euro and yen. He added that he was also watching the $1,236 area in the near term.
Baker said: "I believe it is possible that gold will move at least half way there next week," targeting $1,230 an ounce.
Capital Economics said in a note to clients: "Commodity prices have generally had a good week, helped by further soft economic data from the US and a renewed decline in the value of the dollar against other major currencies. The stabilisation in global bond markets after a sharp sell-off also helped risk appetite. Silver outperformed gold, as is usual when both are rallying…"
Gold rises
US gold futures for delivery in June finished 10 cents higher at $1,225.30 an ounce on 15 May.
Prices gained 3% for the week.
Spot gold traded 0.2% higher at $1,224 an ounce.
WGC's gold outlook
Gold demand in India, the world's second-largest consumer of the metal after China, is likely to increase in the April-June quarter, from the first quarter.
Demand will get a boost from strong buying during a major festival, lower prices and robust economic growth, according to the World Gold Council (WGC).
Global gold demand dipped a meager 1% year-on-year to 1,079.3 tonnes in a "generally quiet" first quarter, added the WGC's quarterly demand report, released on 14 May.
Capital Economics said in a note: "The World Gold Council depicts a broadly stable picture of the gold market in Q1 in its latest World Demand Trends report, published today. While jewellery demand fell by 3% y/y, investment demand rose, as concerns over the future of the eurozone boosted demand for safe havens.
"We believe that demand trends are broadly positive for the gold price and support our market outlook."