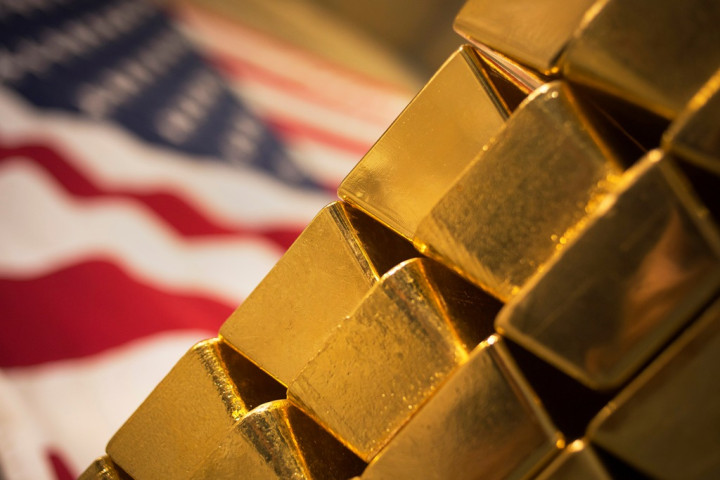 Gold prices steadied above $1,250 an ounce, ahead of a widely tracked US labour market report, following the near 1% rally in the preceding session after the European Central Bank announced measures to boost the eurozone economy.
Spot gold hovered at $1,253.70 an ounce at 10:17 BST, little changed from $1,253.29 on 5 June.
US gold futures for delivery in August added 90 cents to $1,254.20 per ounce.
The US nonfarm payrolls data for May, due out at 13:30 GMT, will throw more light on the health of the American economy, the world's largest.
A Reuters poll of economists has forecast American job creation to hover at 218,000 for May, which will be below April's 288,000 nonfarm jobs.
Commerzbank Corporates & Markets said in a 6 June note: "...While the news from the ECB prompted significant fluctuations in the EUR-USD exchange rate, gold closed trading up 0.8% [on 5 June] and for a time achieved a weekly high of just shy of $1,260 per troy ounce. Silver made disproportionate gains in gold's slipstream, climbing above the $19 per troy ounce mark again. In principle, the further easing of ECB monetary policy points to higher gold and silver prices."
SocGen Very Bearish
Societe Generale on 4 June raised its short-term gold forecast, but said it remained bearish over the medium to long term. The bank said it continues to recommend selling gold rallies.
SocGen on 4 June raised its 2014 average gold price forecast to $1,272 an ounce, ascribing the increase to support from the Ukraine crisis.
However, SocGen said gold could trade well below $1,200 in 2015 and below $1,000 in 2016 when the US Federal Reserve is "likely to hike rates at a much faster pace than currently discounted by the market".
Overall, the determination of the US central bank to "maintain the US monetary policy towards tapering and gradual but protracted policy normalisation, including rising interest rates as the economic outlook continues to improve, underpin our bearish view about the gold price in the medium term," the French bank said.
As a result, SocGen forecast gold prices to average at $825 between 2017 and 2019.