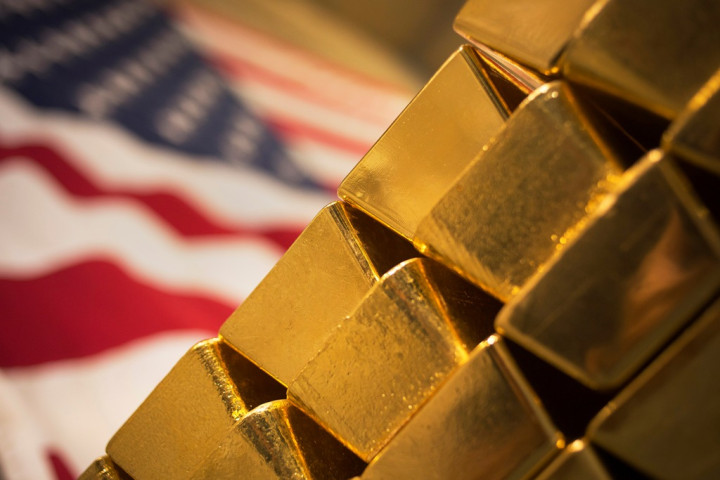 Gold prices are set to drop further next week as the anticipated European Central Bank rate cut and likely upbeat US labour market data are together expected to dent the precious metal's safe-haven investment status.
As many as 18 of 27 analysts polled in a Kitco Gold Survey said they expected gold prices to trade lower next week, while seven predicted that prices will rise and two forecast prices to trade sideways.
The ECB's Governing Council meets on 5 June and the central bank is widely expected to cut its deposit rate, placing it in negative territory for the first time. The ECB could also roll out measures to promote small business lending.
The ECB has indicated that it could roll out fresh stimulus measures and president Mario Draghi has signalled that policy makers are ready to act should they see low eurozone inflation becoming ingrained.
6 June will see the US put out its May employment report and economists expect job creation to come in above 200,000. Traders will also be tracking the ADP private-sector payrolls data due out on 6 May.
Kevin Grady, president Phoenix Futures and Options, said: "The forward rates are continuing their progression into positive territory which signals to me that the physical buying is drying up even at these levels. I would expect the price-sensitive buyers to surface again near the $1,225 area."
"We also saw the longs liquidate heavily with a drop in (futures market) open interest of 24,000 contracts from Wednesday's trading. I will continue to monitor the forward rates for any sign of the physical buyers. Until that happens, I think gold will continue on its present course."
VTB Capital analyst Andrey Kryuchenkov told Reuters: "Bullion is hovering near fresh 16-week lows as liquidation pressure remains after heavy profit-taking earlier in the week."
"The market could take more downside in technically-driven selling, with little buying interest on the physical side or, indeed, any substantial investor appetite.
"With the US economy showing robust recovery signs... investors will be more attracted to the likes of equities, or even platinum group and base metals, given the more appealing fundamentals linked to the industrial growth recovery."
Gold Ends Lower
US gold futures for delivery in June finished $10.70 lower at $1,245.60 an ounce on 30 May.
Prices were down 3.6% for the week as a whole. For the month, prices slipped 3.9%.
Spot gold was down some 1% at $1,246 an ounce on 30 May.
Prices dropped to a new 16-week low on 29 May, against the backdrop of a stronger US dollar, upbeat global equities and weak demand in leading consumer China.
A stronger US dollar makes it more expensive for holders of other currencies to trade in dollar-denominated commodities such as gold. Upbeat equities dent bullion's safe-haven investment appeal.