Gold prices may drop next week in a 'hesitant' marketplace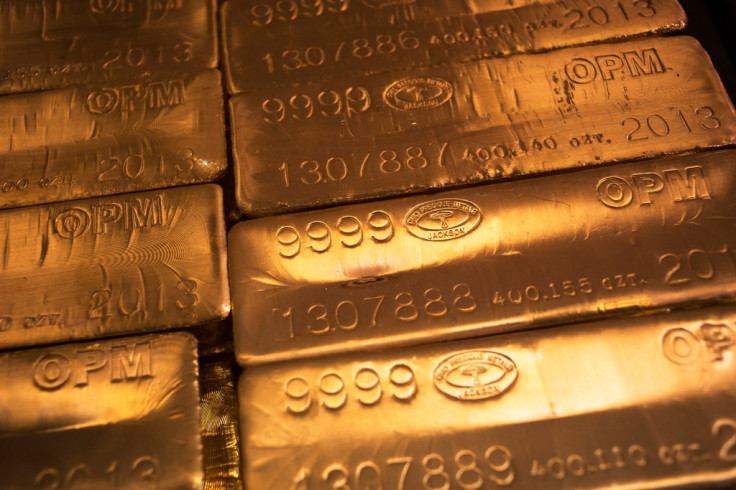 Gold prices could trade lower next week in a "hesitant" marketplace, with both the month and the first-quarter ending next week.
But geopolitical tensions in the Middle East and negotiations in Greece could help boost the metal's safe-haven status, helping it prevail over a stronger US dollar in a shortened trading week.
The markets will be closed on 3 April for the Good Friday holiday.
Put options and the dollar
George Gero, vice president and precious metals strategist for RBC Capital Markets Global Futures, told Kitco News that "a lot of money in the options market disappeared because of 26 March's rally".
Gero added that open interest on the morning of Friday, 27 March dropped by 17,000 contracts, and that the lack of interest could impact the yellow metal's prices in the near-term.
Adam Button, currency analyst at Forexlive.com said the gold market looked hesitant and that there could be more downside risk for the precious metal as the greenback appeared to be ending its short-term correction.
Geopolitics
While gold could struggle in the face of a stronger dollar, Adrian Day, president and chief executive of Adrian Day Asset Management, asked traders not to underestimate gold's safe-haven appeal, which could override the greenback's strength.
Julian Jessop, head of commodity research at Capital Economics said that along with uncertainty in the Middle East, Greece's negotiations could also generate a safe-haven bid for the metal.
US data and the Fed
Day also said that he expects prices to remain volatile next week as the market reacts to data in anticipation of likely Federal Reserve rate hikes.
Traders will be tracking US employment data through the upcoming week.
Day added that the markets continued to go back and forth between a June rate hike and a September rate hike, or that any possible hikes may be pushed back even farther.
Gero said: "Funds right now are just trying to square their books for the quarter end."
Button: "The bounce we saw this week in gold faded pretty quickly so I don't think that is a good sign for the market.
"I think it is only going to take a little bit of good news for the US dollar to rally again."
Gero added: "Even if [US] employment is weaker than expected, the Fed is not going to base their decision on just one data point.
"The economy is still strong enough that I think we could still get a ho-hum employment report."
Gold rises
US gold futures for delivery in April finished $5 lower at $1,199.80 (£806.62, €1,101.69) on 27 March.
But prices gained 1.4% since 23 March.
Saudi Arabia and its allies launched air strikes in neighbouring Yemen to restore the government that collapsed after Houthi rebels took control of large parts of the country.
Reuters cited al-Arabia TV to report that 150,000 Saudi troops and 100 warplanes were involved in the campaign to which Egypt, Jordan, Sudan and Pakistan also contributed.
© Copyright IBTimes 2023. All rights reserved.