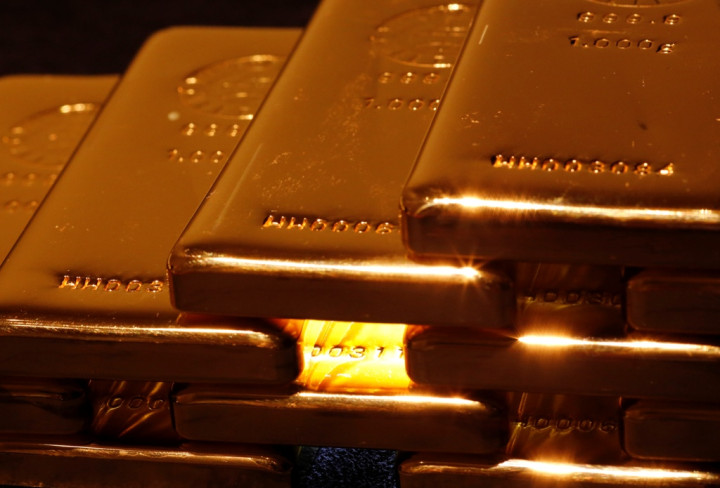 Gold prices are set to rise further next week with geopolitical tensions in the Middle East expected to boost the precious metal's safe-haven status.
As many as 16 of 24 analysts polled in a Kitco Gold Survey said they expected gold prices to trade higher next week, while three predicted that prices will drop and five forecast prices to trade sideways.
However, analysts also said that traders are heading towards the energy market, and away from precious metals, in their pursuit of safe-haven assets.
In addition, the US Federal Reserve's monetary policy statement and Fed chief Janet Yellen's press conference, on 18 June, will influence gold prices.
Kevin Grady, owner, Phoenix Futures and Options, said developments in Iraq this week supported gold.
But traders are using crude oil as a safe-haven play, and not gold, partly because the yellow metal is nearing the technical chart resistance, he added.
Afshin Nabavi, head of trading at MKS in Geneva said: "I think the Iraq situation shook everybody up. Oil rallied sharply and we were able to push gold higher.... But I'm not convinced that we won't see more downside. I think you can cautiously sell rallies if we get to $1,280.
"Thirteen hundred is the big resistance. If we don't find any more news then we'll probably go back to $1,240. There's the FOMC next week; that's worth watching. That could change things quickly. And it's another reason why I would sell rallies."
Robin Bhar, head of metals research at Societe Generale, told Kitco: "Gold has support from geopolitical issues, but any macroeconomic improvement [in the US] could cap rallies. So I see gold sideways again. I don't see the geopolitical news as a catalyst out of $1,250-$1,275."
Danske Bank said in a note to clients: "The [Federal Reserve's] FOMC is expected to continue on autopilot at the meeting on [17-18 June] and tapering will very likely continue - bringing the Fed's monthly asset purchases to $35bn."
Gold Ends Higher
US Gold futures for delivery in August finished 0.01% higher at $1274.10 on 13 June.
Prices gained 1.72% for the week as a whole.
Spot gold was up 0.02% at $1,276.80 on 13 June.
Gold rallied to a two-week high on 12 June, buoyed by risk aversion and physical demand.