Gold Prices Set to Drop Following Upbeat US Labour Market Data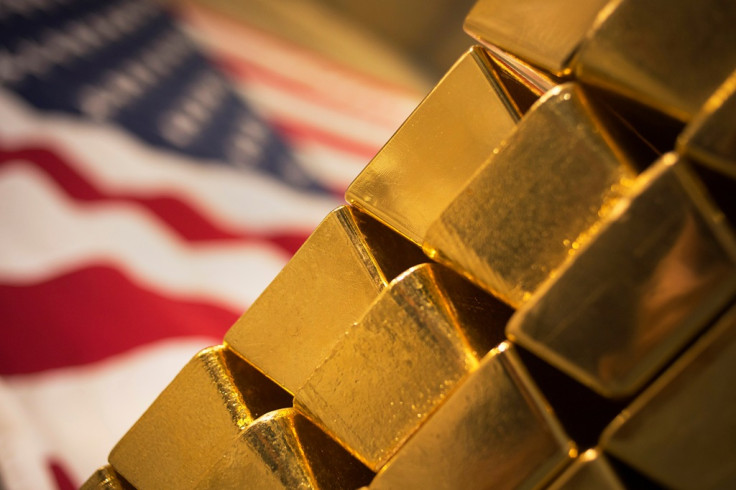 Gold prices are set to drop next week with upbeat US labour market data expected to weigh on the precious metal.
As many as 11 of 19 analysts polled in a Kitco Gold Survey said they expected gold prices to drop next week, while four predicted that prices would rise and three forecast prices to remain unchanged.
Analysts will continue tracking developments in Ukraine next week, as geopolitical tensions tend to boost gold's safe-haven status.
In addition, they will be watching to see how positive US employment figures influence the US Federal Reserve's policy decisions.
Meanwhile, the London bullion market will be shut on 5 May for the May bank holiday.
Sean Lusk, director of commercial hedging with Walsh Trading, said: "... [The rise in US nonfarm payrolls is] going to put some downward pressure on the metals. I think the only thing keeping it up here is this Ukraine news – there have been some skirmishes in the country and the market has its eye on that."
"Going into the long weekend with London out on [5 May], there was short-covering and good physical buying after a knee-jerk selloff earlier after the job data," Thomas Capalbo, precious metals trader at brokerage Newedge told Reuters.
Commerzbank Corporates & Markets said in a note to clients: "During the course of the week so far, gold has shed around 1.5% to reach a good $1,280 per troy ounce. In other words, the gold price is failing to profit from the fall in US real interest rates over the past days.
"The US economy stagnated in the first quarter, but this was due to the unusually harsh winter, and a significant acceleration of growth is expected in the current quarter. In view of this, the US Federal Reserve is scaling back its bond purchases - as anticipated - by a further $10 billion per month."
"Consequently, precious metals are losing their attractiveness as a safe haven despite the Ukraine crisis,which is also reflected in outflows from the gold ETFs," the German firm added.
Gold Ends Higher
Gold prices ended higher on 2 May and logged marginal gains during the trading week, on news of clashes in the largely Russian-speaking Ukrainian port city of Odessa.
US gold futures for delivery in June finished 1.5% higher at $1,302.90 an ounce on 2 May.
Prices inched up 30 cents for the week.
Spot gold rose 1.4% to $1,301 an ounce.
India Demand
Gold demand in the world's second-largest bullion consumer jumped some 10% to 20% on 2 May on account of the Akshaya Tritiya festival, when gold buying turns auspicious.
The price for 10 grams of gold hovered between 29,800 rupees (£294, €357, $495) and 30,000 rupees during the day, and closed slightly higher at 30,100 rupees.
Friday's prices were some 8% higher than a year ago.
© Copyright IBTimes 2023. All rights reserved.