Syrian president Bashar al-Assad has said that there is no "option except victory" in the Syrian conflict after a lethal chemical attack in Khan Sheikhoun, in the north-west of Syria, killed more than 70 people, including 27 children.
Postmortem results have confirmed that chemical weapons were used in the attack. The Syrian government has denied any responsibility for the strike and Assad's ally Vladimir Putin said that the allegations that chemical weapons were used were "groundless accusations" and called for a "detailed and unbiased investigation."
US president Trump and UK prime minister Theresa May have blamed Assad's regime for the strike and condemned the use of toxic gas, with Trump describing the attack as "an affront to humanity" and accusing Assad of crossing "many, many lines."
Assad told Croatian newspaper Vecernji List that he remains confident and determined to defeat the rebels, in an interview published on 6 April, two days after the chemical attack.
"If we do not win this war, it means that Syria will be deleted from the map. We have no choice in facing this war, and that's why we are confident, we are persistent and we are determined," Assad told Vecernji List.
"As I said a while ago, we have a great hope which is becoming greater; and this hope is built on confidence, for without confidence there wouldn't be any hope. In any case, we do not have any other option except victory," he said.
Assad was not asked about the chemical attack in the interview.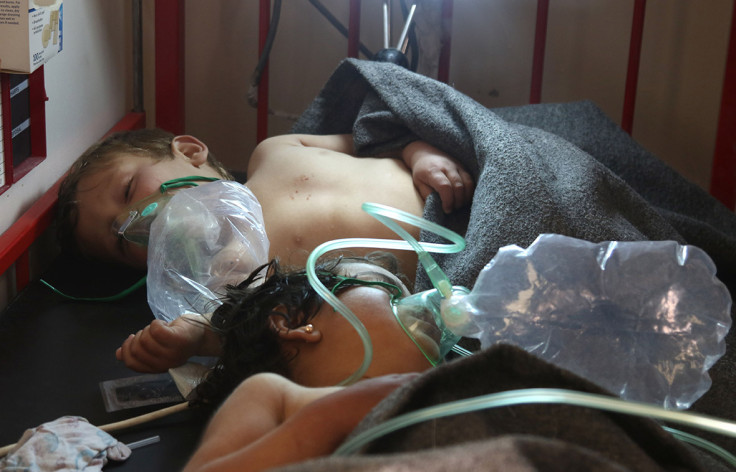 The attack killed 73 people, including 27 children, according to Unicef, and wounded more than 350. Assad's Russian allies say that the deaths were caused by a leak from an army depot where rebels were making chemical weapons. Rebels have denied this accusation, according to Reuters.
In the interview, Assad said that holding talks with the rebels, the "jihadi opposition", would not "reach any actual result."
"The evidence is that during the Astana negotiations they started their attack on the cities of Damascus and Hama and other parts of Syria, repeating the cycle of terrorism and the killing of innocents," he said.
The Astana talks were backed by the Russians and brokered a ceasefire between the Syrian government and the rebels in December 2016. The ceasefire has been widely violated, with both sides continuing to fight each other.