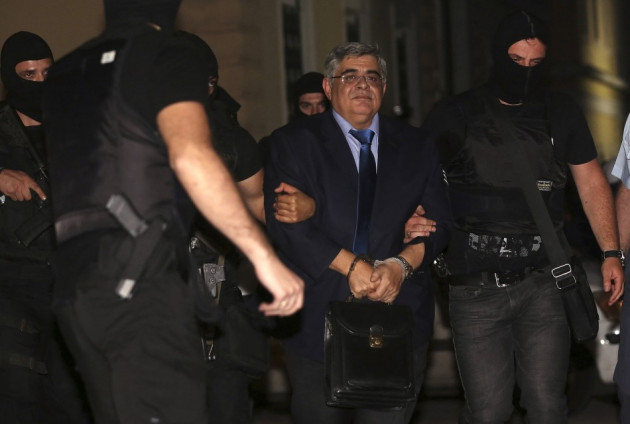 Greek neo-Nazi Golden Dawn spokesman Ilias Kasidiaris has cited Turkey's prime minister Recep Tayyip Erdogan as an unlikely role model for his party's leader Nikos Michaloliakos, who is currently awaiting trial for his alleged role in the murder of anti-fascist rapper Pavlos Fyssas, nicknamed Killah P.
During a TV show on Golden Dawn's web television, Kasidiaris said that the far right party leader will take revenge on his opponents the same way Erdogan did after his release from prison.
"[Erdogan] was jailed for a year but then came out and put his rivals away from life," he said, according to a translation by Ekathimerini website.
Erdogan was imprisoned in 1998 when he was mayor of Istanbul for reciting a poem that a court deemed was an incitement to religious hatred. He served six months.
The poem he read contained the verses: "The mosques are our barracks, the domes our helmets, the minarets our bayonets and the faithful our soldiers."
After his release, Erdogan founded the Justice and Development Party (AKP) in 2001. He won the general elections of 2002 with 34% of the vote and nearly two-thirds of the seats in parliament. AKP won subsequent elections in 2007 and 2011.
Meanwhile, plans to curb funds to Golden Dawn have moved on with the conservative-led coalition and leftist opposition SYRIZA agreeing a bill to stop state funding to parties whose leaders are awaiting trial.
The Greek parliament has already lifted immunity from prosecution on six neo-Nazi Golden Dawn MPs involved in the same criminal case as Michaloliakos.