Golden Globes 2014: American Hustle and Breaking Bad Bag Top Honours [Complete Winners List]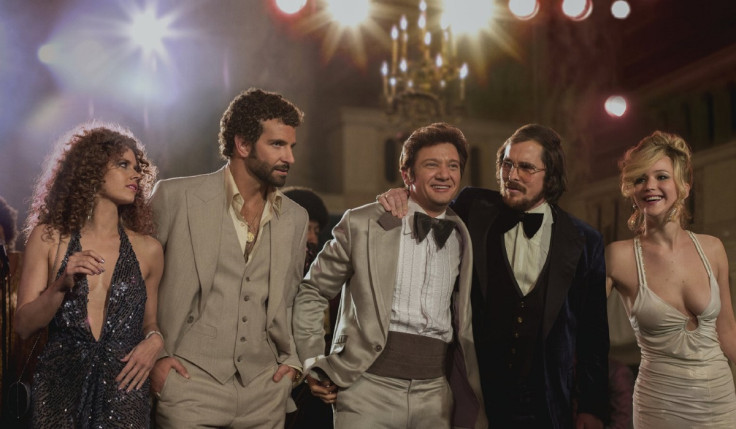 The 71<sup>st Annual Golden Globes Awards had its fair share of surprises. The biggest one was the award season's hot favourite, 12 Years a Slave, winning only one award albeit the best of all.
The hard-hitting film about the portrayal of slavery in America won the trophy for best picture, drama, reports LA Times.
Steve McQueen, the film's director, seemed surprised by the win. "Little bit in shock," said the British filmmaker, holding the award. "I wasn't expecting it."
But the toast of the evening was David O. Russell's the star studded con caper American Hustle. It won three trophies including for the best musical or comedy, the best actress for Amy Adams and the best supporting actress for Jennifer Lawrence (her second film with the director after Silver Linings Playbook).
Matthew McConaughey won his first Golden Globe as lead actor for the AIDS drama, Dallas Buyers Club. Jared Leto bagged the trophy for the best supporting actor for the same film.
Woody Allen's Blue Jasmine got Cate Blanchett the best actress in a drama honour.
Wolf of Wall Street star Leonardo DiCaprio took home the trophy for the best actor in a musical or comedy. DiCaprio's hedonistic stockbroker act in the film won him rave reviews but he stated that winning the Golden Globe for a comedy was something he did not expect.
Talking about the film's director, Martin Scorsese, with whom this film was his fifth collaboration he said, "Thank you for your mentorship." DiCaprio also commended the other unlikely "comedians" nominated in the category with him, including Christian Bale, states the report.
Filmmaker Alfonso Cuaron won the best director for his space thriller, Gravity.
With regards to Television honours, it was a triumphant night for Breaking Bad as well. The hugely successful and critically acclaimed drama (which ended December 2013) about a high school teacher who becomes a meth maker, won the best drama for TV. The show's star, Bryan Cranston, who played Walter White, won the best actor.
"It's such a lovely way to say goodbye to the show," said Cranston, who had been previously nominated three times.
The other big surprise win of the show was Fox's first-year cop spoof, Brooklyn Nine-Nine, winning the best comedy series award topping established favourites, The Big Bang Theory and Modern Family. The show's star, Andy Samberg was at a loss for words when he was awarded best actor in a comedy series.
© Copyright IBTimes 2023. All rights reserved.