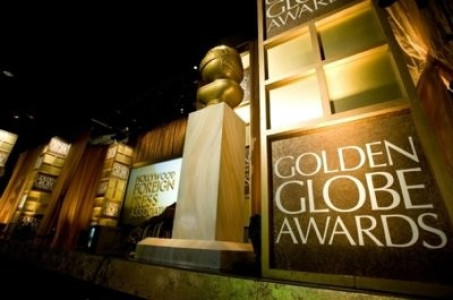 The 2014 Golden Globes Awards will be broadcast live at 8pm EST on NBC on 12 January (1am GMT, 13 January).
The annual awards ceremony, currently in its 71st edition, will honour the best in American film and television shows from 2013.
American actresses and comedians Amy Poehler and Tina Fey will host the prestigious ceremony.
The Hollywood Foreign Press Association's (HFPA) awards have top-notch nominations this year.
Some of the hopefuls of the Golden Globes 2014 gave their reactions over their nominations.
Julia Roberts, who is nominated for Best Supporting Actress in a Motion Picture for August: Osage County, said: "Being a part of a film like AUGUST: OSAGE COUNTY was a dream come true for me as an actor. To be able to take the brilliant words of Mr. Tracy Letts and bring them to life on screen - alongside such an astonishingly talented set of co-stars, no less - was a thrill and the challenge of my life."
"I'd like to offer my sincerest gratitude for your acknowledgement and for your continued support," the 46-year-old actress said.
Click here for full list of nominations.
Presenters
The awards gala will also see some of the A-list celebrities on stage to hand out the awards. Among the presenters are: Jessica Chastain, Orlando Bloom, Amber Heard, Chris Evans, Jim Carrey, Emma Thompson, Leonardo DiCaprio, Drew Barrymore, Emma Stone and Sandra Bullock.
Besides them, Ben Affleck, Tom Hanks, Melissa McCarthy, Chris O'Donnell and Seth Meyers, Naomi Watts, and Emma Watson have been announced as Presenters for the 71st Golden Globe Awards.
Reese Witherspoon, Mila Kunis, Uma Thurman, Laura Dern, Julie Bowen and Kevin Bacon are among others who will be handing out statuettes.
Golden Globes live stream
The 71st Golden Globe Awards can be watched live on NBC in the US at 8pm EST (1am GMT) but in rest of the world, the live stream will be available on the Golden Globes website.
A special red carpet live show can be viewed live on the event's website at 7pm EST (12am GMT). This year's official colour is Radiant Orchid, which is an enchanting harmony of fuchsia, purple and pink undertones, and which inspires confidence and emanates great joy, love and health.
For live updates on the award ceremony, keep a watch on HFPA's Facebook page. Twitter updates can be followed on @goldenglobes.
Viewers can also watch the awards ceremony live online on their computer devices in high definition quality here and on NBC live online at Satellite Direct television.