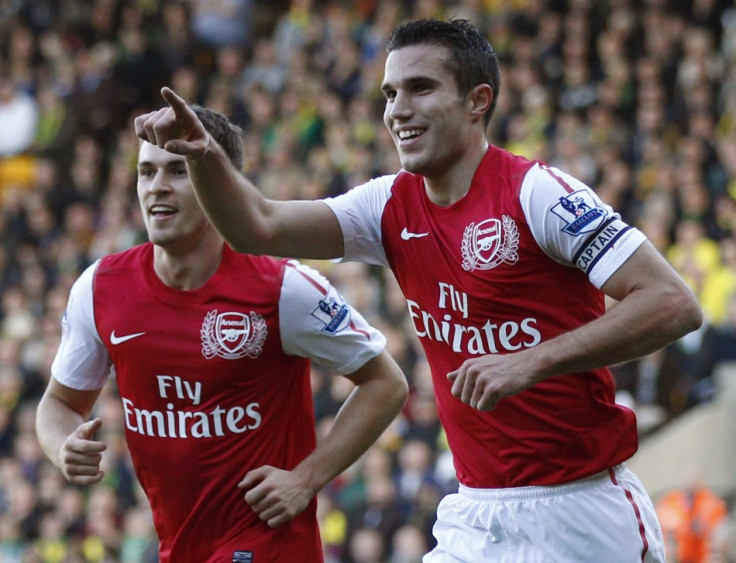 Arsenal midfielder Mikel Arteta claims Robin Van Persie is in such good form that he is now scoring goals instinctively.
The prolific Dutchman netted his 32nd goal of a staggering year for Arsenal at the weekend and the aforementioned Spaniard believes scoring goals has become second nature for Van Persie. Arteta believes Van Persie's effortlessness in front of goal is a testament to his natural ability and his endeavours off the ball.
Whilst happy to laud his Arsenal teammate's mesmerising performances, which has seen him score or assist 40 goals in 2011, Arteta believes the 28-year-old's rich vein of form will inevitably come to an end and therefore the Gunners must not rely solely on the Dutchman's prolificacy.
Arteta intimates it would be too easy to grow complacently reliant on Van Persie and the assumption the striker has the ability to bail out his teammates with a goal every game and therefore he has urged his Emirates' colleagues to take a collective responsibility in regards to scoring goals.
"You cannot rely on Robin to score the goals all the time." The Arsenal midfielder told the club's official website.
"He is on a terrific run and hopefully he can keep it up. For me, it was good the other players scored to take pressure off Robin.
"He has so much natural quality. He is so good he makes it look as though he is not trying. He scores goals and makes them, he works hard, he is a superstar.
"But it is not fair on Robin. He scores all the time and it was good for us to share the goals around. We have to share the responsibility - it's not just him. "
Arsenal have left a host of their established players, including Van Persie, out of the squad that travelled to Greece for Tuesday night's Champions League encounter against Olympiakos. Marouane Chamakh is likely to be given an opportunity in place of the aforementioned Arsenal talisman.
Probably Arsenal Lineup: Fabianski, Koscielny, Vermaelen, Squillaci, Santos, Coquelin, Frimpong, Benayoun, Oxlade-Chamberlain, Arshavin, Chamakh