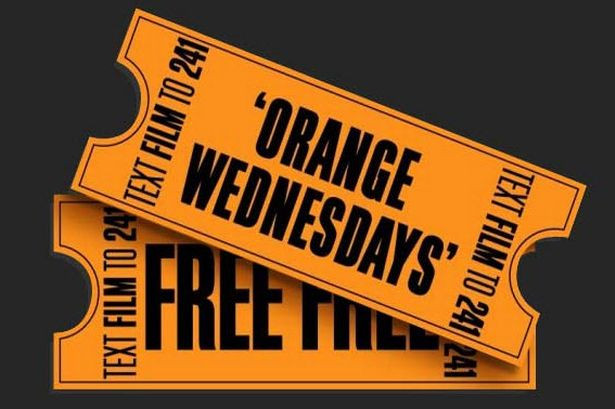 Brace yourselves, the unthinkable has happened. Mobile operator EE has announced Orange Wednesdays will soon be a thing of the past.
The 2 for 1 deal that has had film fanatics flocking to cinemas on Wednesdays since 2003 is set to come to an end early next year after the network cancelled its collaboration. The midweek 2 for 1 Pizza Express deal will also be scrapped by EE, which owns the Orange brand.
"Orange Wednesdays is coming to an end. You have until Wednesday 25 February to take advantage of our 2 for 1 cinema tickets and PizzaExpress offer," a statement on the Orange website reads.
It had been suggested that the promotion which enabled cinemagoers on the network to get free cinema tickets each Wednesday had seen a "significant decline" due to the rise of online film services such as Netflix.
In October, TV and film streaming service Netflix reached three million subscribers in the UK, while competitor Amazon Prime has 1.2 million.
"After 10 great years, our brand has changed and our customers' viewing habits have also evolved so it's time to move on," a spokesperson added.
"We're working on new customer entertainment rewards and we'll provide more detail soon."