Google is closing in on a $1.3 billion (£850 million) purchase of Israeli navigation and traffic app Waze following initial interest from Apple and Facebook.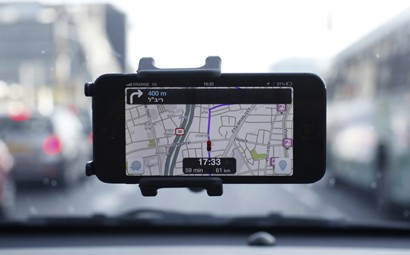 According to a report on Israeli business and technology site Globes, the deal is close to being finalised and could be announced as soon as Tuesday, and which will bring to an end months of speculation about the mapping company's future.
Sources speaking to AllThingsD about the acquisition suggest that Waze will, initially at least, remain as an independent company and will likely work out of existing offices in Israel, where Google already has a base.
Waze was founded in 2009 and currently has around 47 million users of its navigation software on smartphones, tablets and SatNav devices - though just 32% of these are active. The maps offered by Waze are highly detailed thanks to its crowd-sourcing of information and real-time traffic updates from its community of users.
The deal is likely to draw scrutiny from regulatory bodies as Waze and Google are two of very few companies offering good mapping data, meaning the deal could run into trouble if it is seen as limiting competition in the market place.
Independent
However reports that Waze will remain as an independent company initially are likely to assuage some of these concerns, as well as the concerns of those worried the app would be shutdown entirely following the purchase.
While the app is available in all parts of the world, there are detailed maps only for a limited number of countries, including the United States, Canada, United Kingdom, France, Germany, Italy, Netherlands, Belgium, Israel, South Africa, Ecuador, (parts of) Argentina, Chile and Panama.
A $1.3 billion investment would be far and away the biggest by Google in an Israeli company, having previously bought a couple of smaller start-ups - website gadget developer Labpixies for $25m and interactive video-clip developer Quiksee for $10m - in 2010.
In recent months there have been numerous rumours that Apple has been interested in purchasing the company, but CEO Tim Cook last month definitively said it had not made a bid for the company. Apple's own maps app has come in for a lot of criticism and Cook said his company was investing heavily in its maps technology:
"We screwed up," he admitted. "It's greatly improved, but not there yet. We have more to do."
Facebook was also said to be interested in buying Waze last year with a couple of Facebook representatives travelling to Israel, but reports suggest the price tag and the fact Waze wanted its employees to remain in Israel were the major stumbling blocks for the deal to go ahead.
Neither Google nor Waze were avaialble for comment on the reported acquisition on Monday.