Google is facing accusations from Microsoft, Nokia and Oracle over anti-competitive "predatory pricing" of its Android operating system.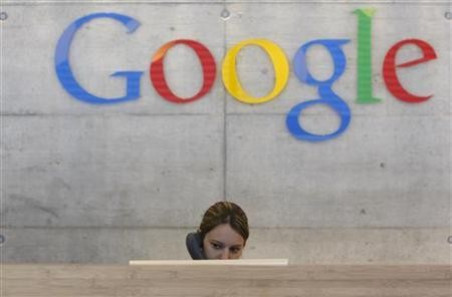 The three companies have formed a group called Fairsearch Europe to combat Google's policy of allowing Original Equipment Manufacturers (OEMs) to use its Android OS for free, so long as they also agree to license Google-owned apps such as YouTube and the Google Play Store.
Apple, Blackberry and Nokia do not license their operating systems to OEMs. Microsoft does but not for free, unlike Google with Android.
Fairsearch Europe has filed a complaint with the European Commission over what it perceives to be Google's anti-competitive strategy to dominate the smartphone marketplace.
"Google is using its Android mobile operating system as a 'Trojan Horse' to deceive partners, monopolise the mobile marketplace, and control consumer data," said Thomas Vinje of the Fairsearch coalition.
"We are asking the Commission to move quickly and decisively to protect competition and innovation in this critical market. Failure to act will only embolden Google to repeat its desktop abuses of dominance as consumers increasingly turn to a mobile platform dominated by Google's Android operating system."
The complaints from Fairsearch Europe come as European Commission anti-trust chief Joaquín Almunia continues his own investigation into Google's anti-competitive business practices in Europe. Beginning in November, 2010, Almunia's investigation so far claims to have identified four "concerns" over Google's business practices, primarily the way Google's search engine favours the company's own links by listing them first.
Figures provided by Fairsearch, gathered from Strategy Analytics, claim that 70 percent of smartphone devices shipped in Europe in 2012 were Android based. That's compared to Microsoft's Windows Phone which only accounts for 5 percent of European smartphone shipments.
Fairsearch has also gathered statistics from eMarketer, published by Forbes, claiming that Google controls 96 percent of the now $2.6 billion (£1.7 billion) internet advertising market.
An unnamed Google spokesperson has responded to the complaints from Fairsearch Europe, telling The Guardian only that: "We continue to work co-operatively with the European commission."